World Anti-Doping Agency Raises Olympics' Marijuana Limits, Ups Positive Test Threshold From 15 Nanograms Per Milliliter To 150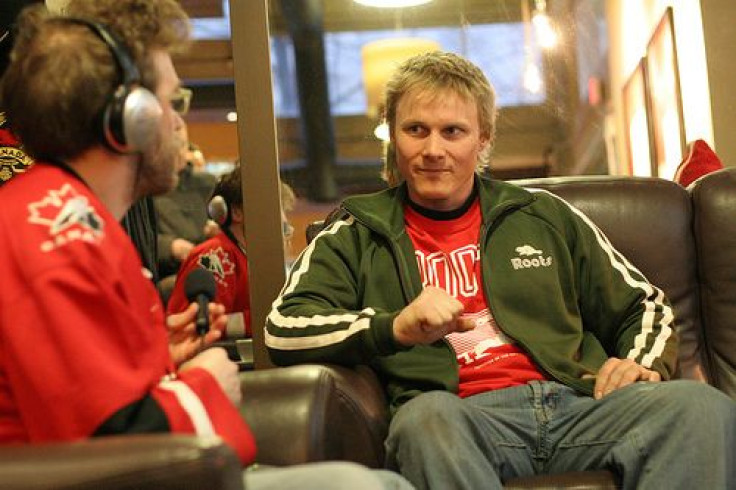 Amid the recent fervor regarding athletes using performance-enhancing drugs, the World Anti-Doping Agency (WADA), an independently run organization started by the International Olympic Committee, has loosened its grip on marijuana consumption among Olympians.
The decision came back in May, when WADA voted to raise the previous threshold of 15 nanograms per milliliter to 150 grams per milliliter. The decision was made in order to minimize cases where out-of-competition marijuana consumption yielded a false positive in competition testing. As the drug laws in many countries, including 14 U.S. states, grow more lax, the potential for such false positives rises, along with the risk of coloring an athlete's reputation.
According to Allen St. Pierre, executive director of the National Organization for the Reform of Marijuana Laws (NORML), an athlete who fails the drug test by its new standards would have to be a "pretty dedicated cannabis consumer."
A threshold of 150 ng/ml, for instance, makes failing for second-hand smoke much more difficult. Such was the case, however, under the previous limit of 15 ng/ml when, in 1998, Olympic snowboarder Ross Rebagliati tested positive at 17.8 ng/ml. The positive test resulted in Rebagliati almost losing his gold medal — the first snowboarding medal in Olympics' history.
"Anytime somebody gets in trouble for weed I'm the guy the media calls," Rebagliati, who lives outside Whistler, British Columbia told USA TODAY Sports. "I went on NBC to defend (Michael) Phelps for smoking responsibly. I told them, Hey, it's zero calories, zero fat!'"
Rebagliati has plans to open a medical marijuana dispensary in Whistler, called "Ross' Gold."
Why the change now?
Rebagliati, 42, believes the change in attitudes toward marijuana, as evidenced by the international trends in reducing its criminality, should flood into WADA's attitudes toward it in matters of sport, advocating for WADA to stop its testing during competition.
Along with cocaine, heroin, and a bevy of other drugs, marijuana currently falls onto WADA's List of Prohibited Substances and Methods. All in-competition use of the drug is banned. However, WADA views marijuana in a different light than other such substances.
Ben Nichols, a spokesperson for WADA, said raising the threshold is meant only to catch athletes who smoke during the period of a competition; the drug isn't prohibited out of competition.
"Our information suggests that many cases do not involve game- or event-day consumption," Nichols said. "The new threshold level is an attempt to ensure that in-competition use is detected and not use during the days and weeks before competition."
And it's not necessarily the same benefits athletes are deriving from other PEDs that they're getting from marijuana — if they're getting any at all.
Marijuana isn't banned from competition use because of its properties in "making you stronger and faster and being able to jump higher," said Dr. Matt Fedoruk, science director for the U.S. Anti-Doping Agency. "It's how it affects some of the other parameters that are really important like pain or confidence or some of the things that are a bit more difficult to measure or define analytically."
It's a huge liability for a bobsledder, for instance, to be high on marijuana while performing in his event, Fedoruk explained.
The Stats And Penalties
Four athletes last year tested positive for THC (tetrahydrocannabinol), the primary ingredient in marijuana. Out of 2,776 total athletes tested, that percentage is admittedly small. Among those athletes was American wrestler, Jenny Lee, who was kept off the team after her positive test at the Olympic trials.
"It's hard," Lee said. "I'm home watching the opening ceremonies on TV."
Lee's one-year suspension is her second doping violation. In one radio interview, she said she stopped smoking two weeks before the competition.
The U.S. Anti-Doping Agency's typical sanctions for in-competition marijuana use include three-month to one-year suspensions, depending on the case and the athlete's prior use. Athletes who decide to undergo an education course can defer a three-month suspension.
In 2003, cannabinoids accounted for 13.9 percent (378 of 2,716) of all adverse analytical findings (samples that found the presence of a banned substance or method), according to WADA statistics. Only anabolic agents, such as testosterone and stimulants, surpassed cannabinoids as banned substances found in testing. In 2011, WADA reported 445 violations for cannabis, or 7.9 percent of 5,600 adverse test results.
Fedoruk believes WADA's decision to loosen its grip on marijuana consumption draws more attention to the PEDs that pose legitimate threats to the integrity of sport, which promotes clean fitness and pure competition.
"Enhancing our capabilities in doing our job better to being able to detect those is always a goal of the anti-doping movement," he said. "To the extent that perhaps resources can be reallocated because countries maybe aren't spending as much on cannabis, I think it's a potentially good thing."
Published by Medicaldaily.com