World Breastfeeding Week 2015: Moms From 176 Countries Breastfeed In Public As Part Of 'Big Latch On' Event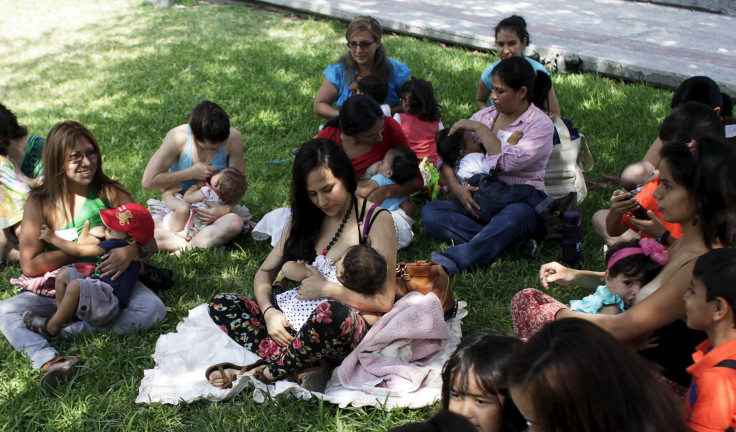 World Breastfeeding Week 2015 kicked off with a bang this year. This past Saturday — the first day of this annual event started by the World Alliance for Breastfeeding Action — mothers from around the world took to the streets with newborns in hand to participate in this year's "Global Big Latch On" event. More than 14,000 mothers from 176 countries showed up to public spaces, including Times Square, to breastfeed their children for 60 seconds.
Women involved with the Big Latch On event have been doing their part to lift the social stigma surrounding breastfeeding since the event was founded by the New Zealand-based charity Women's Health Action in 2005. According to The Global Big Latch On, around 14,450 mothers took part in this year's event, which was just short of the 2013 record of 14,536. Check out some of the powerful images from around the world by clicking "view slideshow."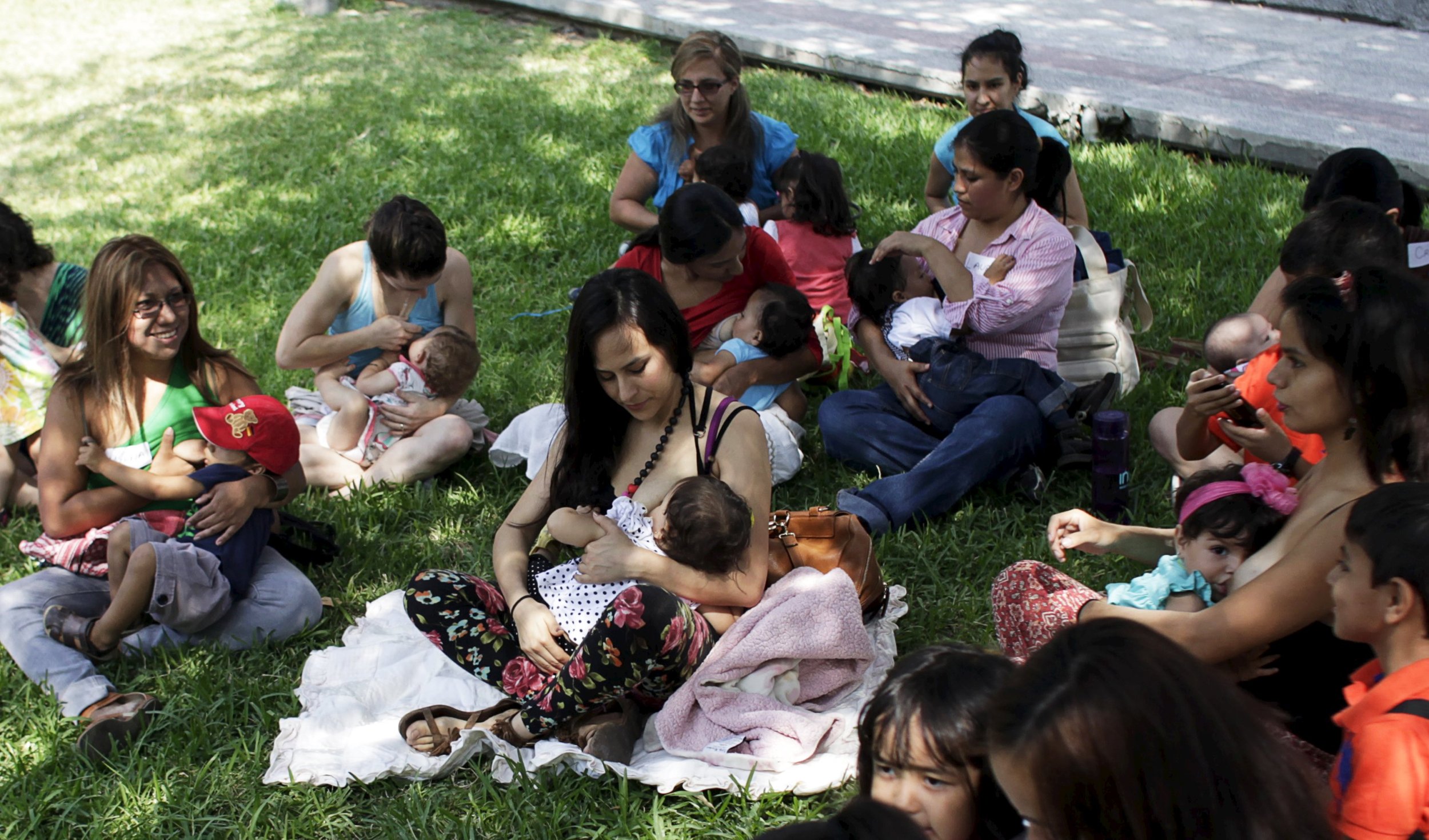 Published by Medicaldaily.com