World Cup 2014: All Travelers Should Consult Doctor Before Heading To Brazil To Avoid Illness Outbreaks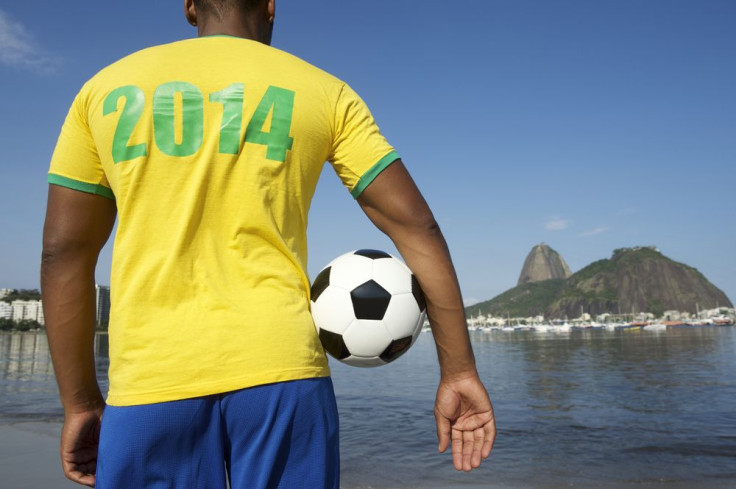 Between June 12 and July 13, 2014, 12 cities in Brazil will serve as common ground for some of the most loyal soccer fans around the world. Before heading to the 2014 FIFA World Cup, travelers should consider health safety recommendations offered by the Centers for Disease Control and Prevention to help defend against illness outbreak. With visitors from all over the globe, events like the World Cup and the Olympics can turn into hot spots for the spread of measles, the flu, and other communicable diseases.
"We're expecting that a lot of Americans will attend and we want to give them a chance to review some of the health and safety issues that come with attending World Cup-like events in a country like Brazil," a senior epidemiologist at the CDC, Joanna Gaines, told Reuters Health. "We want to make sure that we can get our prevention message out to as many healthcare providers as we can."
Gaines and her colleagues from the CDC advise that all World Cup travelers plan ahead with their doctors before making the trip to Brazil. Schedule appointments four to six weeks before departure, and be sure to speak with a doctor or nurse about being up-to-date on routine vaccines, including measles-mumps-rubella (MMR), diphtheria-tetanus-pertussis, varicella (chickenpox), polio, and flu. Recommendations also include vaccines for hepatitis A, typhoid, hepatitis B, yellow fever, and rabies.
Travelers should also consider a travel health kit complete with over-the-counter and doctor-prescribed medications such as medicine for malaria and travelers' diarrhea. Avoid street food vendors and cooked food that is served cold. Only drink bottled water and wash all fruits and vegetables with clean water. Wear insect repellant and avoid mosquitos that could be carrying yellow fever, malaria, and dengue, which are all too common in Brazil. Make sure you are hydrated at all times, dehydration and heat-related illnesses are also common at major sporting events.
"We recommend that travelers regularly apply insect repellent and wear long sleeve clothing that's also treated with insect repellant," Gaines added. "Your basic health protection measures help a lot as far as any infectious diseases are concerned."
If at any time you begin to show signs or symptoms of illness during your trip, seek the immediate attention of a doctor or travel medicine specialist. Just because you have returned home safely from your trip doesn't mean you're free from disease. Continue taking the rest of your antimalarial medication that has been prescribed by a doctor. For more information regarding a safe and healthy trip to the 2014 World Cup or the upcoming 2016 Olympics in Rio de Janeiro, visit www.cdc.gov/travel.
Source: Sotir M, Cunningham T, Gaines J. Health and Safety Issues for Travelers Attending the World Cup and Summer Olympic and Paralympic Games in Brazil, 2014 to 2016. JAMA Internal Medicine. 2014.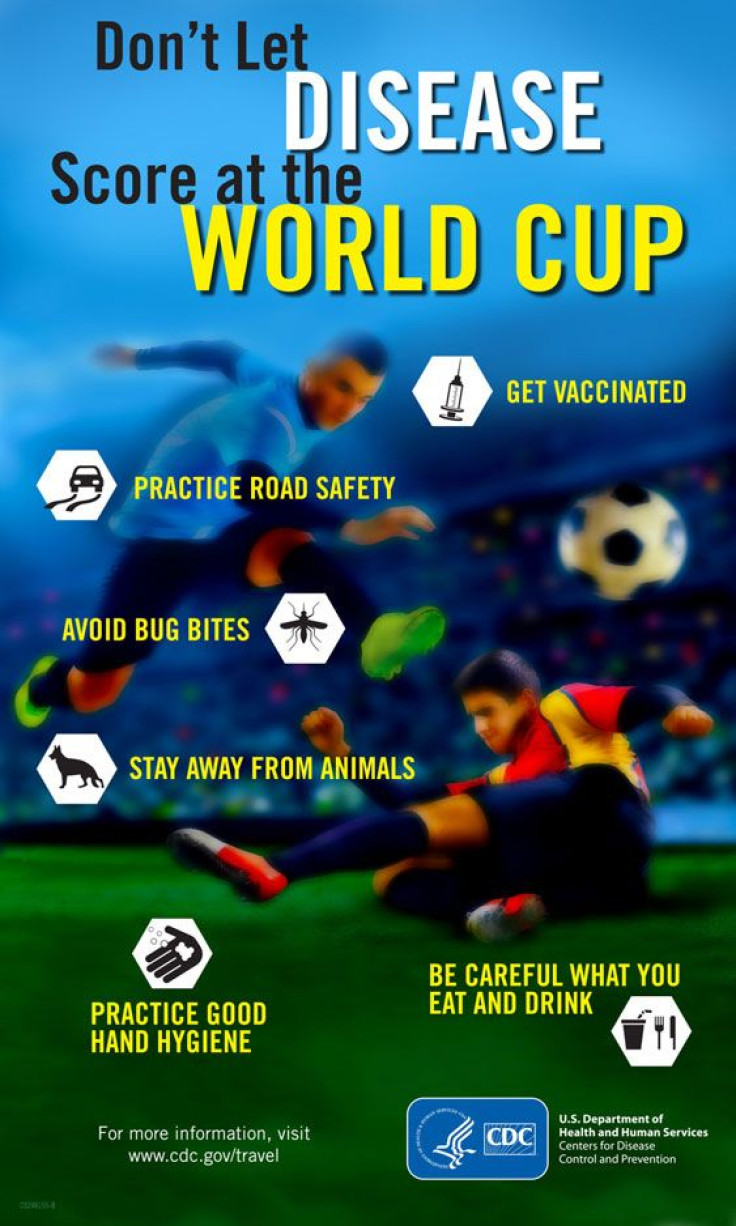 Published by Medicaldaily.com