World Down Syndrome Day: 15 People With Down Syndrome Help Pregnant Mom Cope With Son's Diagnosis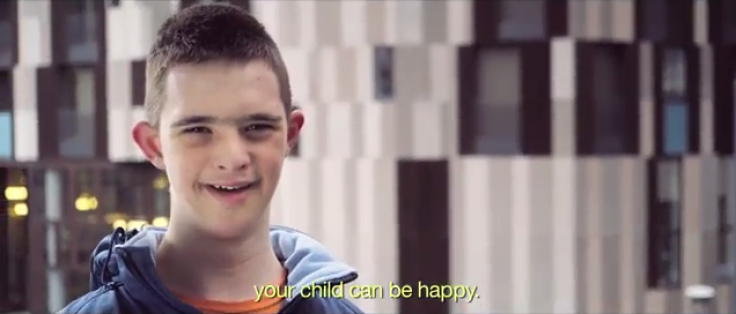 The fear of uncertainty about a baby's health and future stings clear for expecting parents. For a pregnant mother who recently learned her unborn son has Down syndrome, her fears soon became a harsh reality. In an effort to prepare for her son's arrival, the unidentified mother emailed CoorDown — Italy's nonprofit national organization for people with Down syndrome — simply asking for help.
"I'm expecting a baby," the future mom wrote in a Feb. 9 email. "I've discovered he has Down syndrome." "I'm scared: what kind of life will my child half?" Saatchi & Saatchi Italy, an Italian ad agency, decided to use this email as the chosen theme for their CoorDown campaign in honor of World Down Syndrome Day, which will be celebrated on March 21. The on-screen tagline of this campaign is "Everyone has the right to be happy."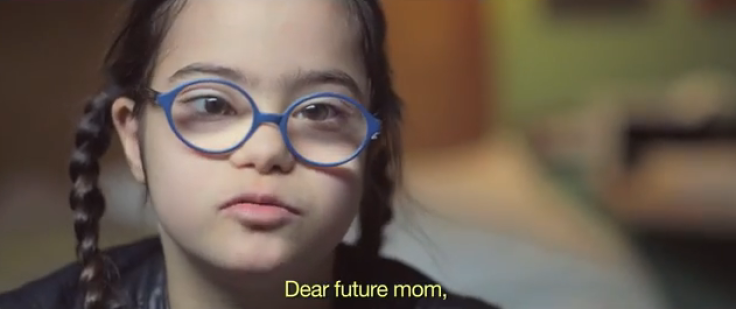 Fifteen people with Down syndrome, from all over Europe, responded to the pregnant mom's question in their native languages in the "Dear Future Mom," YouTube video. The group gave touching, honest, and encouraging answers of what's it's like to grow up with Down syndrome from going to school to getting a job. "He'll be able to go to school," says one woman. "He'll be able to work and earn his money," says one girl and another woman. However, the group acknowledges "Sometimes it will be difficult. Very difficult. Almost impossible," for the mother, but they reassure, "isn't it like that for all mothers?"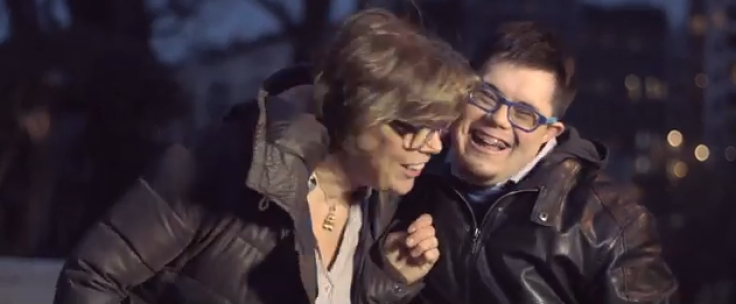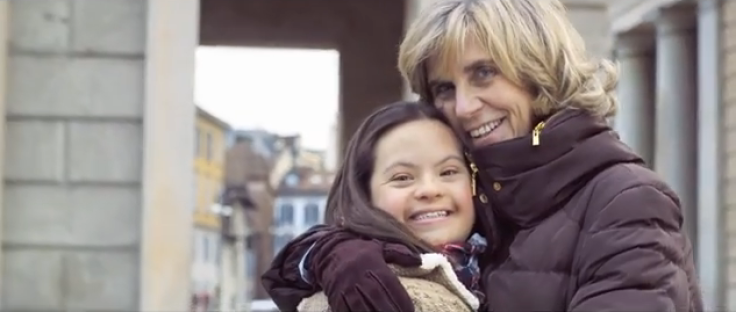 In the U.S. about 700 babies are born with the chromosomal condition — when a baby had a full or partial extra copy of chromosome 21 — and over 400,000 currently live with it now. The life expectancy for a person with Down syndrome is 60. The CoorDown video highlights Down syndrome doesn't define a person; they are defined by their talents and virtues like everyone else.
Published by Medicaldaily.com