World's Largest Satellite Constellation Set For Launch Next Month
SpaceX will launch in May the first of what will eventually become a super-constellation of close to 12,000 satellites providing cheap and reliable internet access worldwide.
The Starlink internet communication satellites will consist of cross-linked, high-performance, low-cost small satellites (or smallsats) blanketing outer space.
"Starlink production is well underway, and the first group of satellites have already arrived at the launch site for processing," SpaceX President Gwynne Shotwell said. SpaceX plans to launch its first batch of its Starlink satellites from Cape Canaveral in Florida.
In November 2018, the U.S. Federal Communications Commission (FCC) granted SpaceX permission to deploy all 12,000 satellites of its Starlink satellites into Low Earth Orbit (LEO). Starlink is the largest satellite constellation in history.
The first group of operational Starlink satellites will number anywhere from 75 to 1000 or more. SpaceX expects to orbit its first Starlink satellites in May. These satellites will begin providing limited service by 2020.
Starlink satellites belong to the smallsat class with a mass ranging from 100 kg to 500 kg. The satellites will be deployed to LEO from 340 to 1,100 km above the surface of the Earth. SpaceX said some of these smallsats will orbit at the extremely low altitude of 340 km.
This pathfinder group will rely on just one band ("Ku") for communications instead of the normal two ("Ku" and "Ka") to significantly simplify the first spacecraft. SpaceX believes this simplification will allow it to expedite Starlink's initial deployment without losing substantial performance or interfering with other constellations.
The company's Starlink satellites are currently being manufactured at its facility in California. Much of the Starlink team's work now focuses on producing as many Starlink satellites as possible and as quickly as possible. From 4,400 to nearly 12,000 satellites will be needed to complete the three major phases of Starlink.
In total, SpaceX will have to build and launch more than 2,200 satellites over the next five years. This comes to an average of 44 satellites built and launched every month for the next 60 months.
At the same time, SpaceX has begun the process to build the more than 1,000,000 ground stations required to relay data from its Starlink constellation to points worldwide.
SpaceX Services, a SpaceX sister firm, began the process at the FCC by requesting "a blanket license authorizing operation of up to 1,000,000 Earth stations that end-user customers will utilize to communicate with SpaceX's NGSO (non-geostationary orbit) constellation."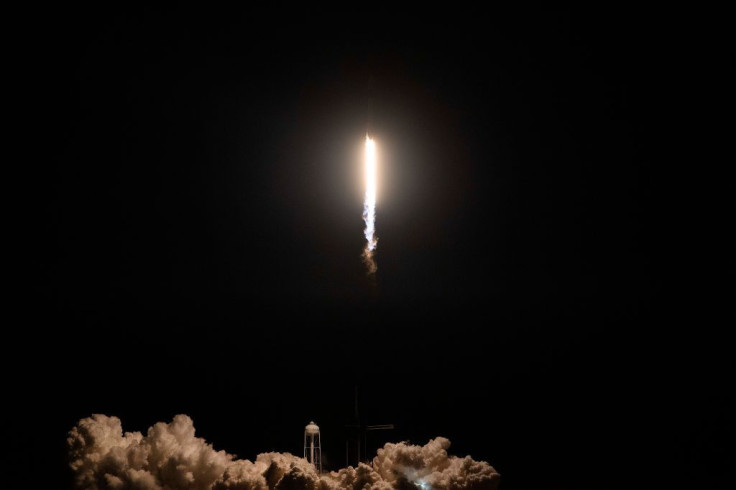 SpaceX Services seeks approval to operate earth stations in the United States, Puerto Rico and the U.S. Virgin Islands. The Starlink satellites and the earth stations will use two frequency bands in the electromagnetic spectrum not currently used in commercial satellite broadband systems.
The FCC last week gave SpaceX six years to launch 1,584 of its 4,425 Starlink satellites. This deadline was a condition demanded by the FCC when it approved SpaceX's request to orbit these internet satellites at a LEO other than the one it originally applied for.
Published by Medicaldaily.com