World's Fattest Woman, 765-Pound Charity Pierce, Vows To Lose Weight For Her Wedding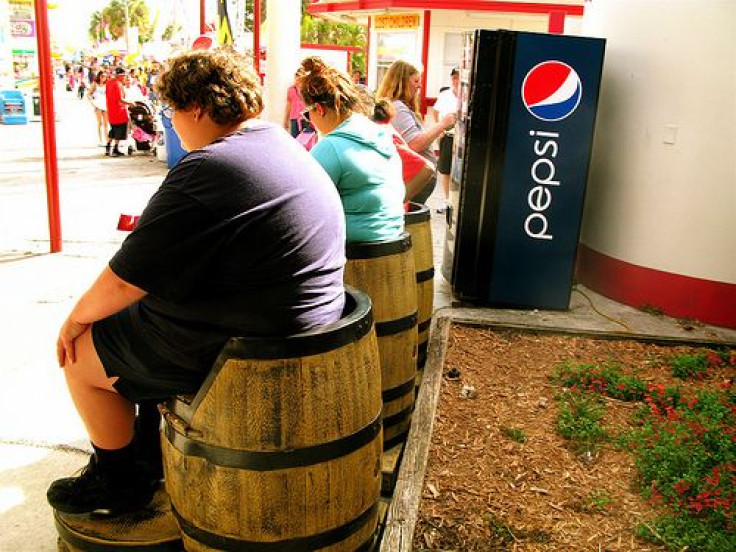 A few weeks, months, and even a year before walking down the aisle, brides-to-be often go on crash diets to be able to squeeze into their gowns and look their best on their wedding day. For the world's fattest woman, 765-lb. Charity Pierce of Cedar Rapids, Iowa, losing weight is one of the biggest battles of her life. But the 38-year-old single mom, who currently suffers from lymphedema, is "determined not to have to get married at home."
"I want to be able to walk up the aisle," Pierce told Barcroft TV in the video below. Her lymphedema, a type of swelling caused by blockage in the lymphatic system, has caused severe swelling in her left leg and hip, and has affected her sex life with 21-year-old boyfriend, Tony Sauer. "We both love country music so I plan to wear a wedding dress, cowboy boots and cowgirl hat and Tony will be in jeans and cowboy boots." Sauer met Pierce when he was 8 and she was 25, but after reconnecting three years ago at a party, the two became inseparable. Pierce had a previous relationship with Sauer's brother, Jimmy, who she had a daughter with — Charly, now 18.
Currently, the world's fattest woman does not qualify for gastric bypass surgery, since local doctors in Iowa won't operate until she loses at least 200 lbs. Pierce has lost 22 lbs. in the last few months by reducing her daily caloric intake from 10,000 to 1,200 in her race to the alter, but it's still not enough.
ABC 9 reported Pierce has turned to a doctor in Houston, Texas, who is willing to operate on patients that weigh more than 600 lbs., but the 765-lb. woman needs to raise $5,000 to pay for a private ambulance to get there. The Iowa woman's GoFundMe page has raised a total of $2,525.00 in hopes of meeting a $5,000.00 goal by the end of April, or today. If Pierce is a good candidate for the surgery, her experience will be filmed for the TLC series "My 600-lb. Life."
"It's a very long road, but I'm going to get there," Pierce said.
Published by Medicaldaily.com