World's Smallest Girl Starts Her First Day At School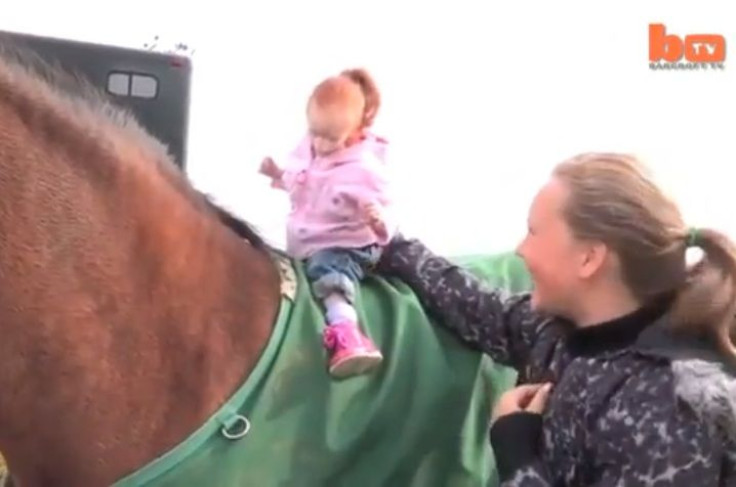 The world's smallest girl who is no bigger than a newborn and smaller than her favorite teddy bear is taking massive steps and going to school for the first time.
Five-year-old Charlotte Garside, who is just 26.7 inches tall and weighs less than 9 pounds, joined kids her own age in the classroom for the first time.
Most girls at Charlotte's age are about 3 feet 4 inches and weigh about 40 pounds.
Charlotte's first day of school marked a milestone for her proud parents Scott Garside and Emma Newman who have fought to give their daughter a normal life.
Charlotte suffers from a form of Primordial Dwarfism so rare that doctors still have not come up with a name for the disease.
Even despite her parents being warned that she could die before the age of one, she has developed into a loud and inquisitive personality.
She has a weak immune system and her mental and physical development is also affected.
"She is very inquisitive. The school told us she has a learning age of three, which is higher than we thought," her mother Emma said, according to The Sun.
"Charlotte is not the sort of person who fades into the background," Emma said. "She may be small but she has a massive personality and wants to do everything a normal five-year-old does."
The world's smallest woman is 18-year-old Jyoti Amge from Nagpur, India. Amge is only 2 feet and 0.7 inches.
Published by Medicaldaily.com