World's Smallest Siblings Show Love for Life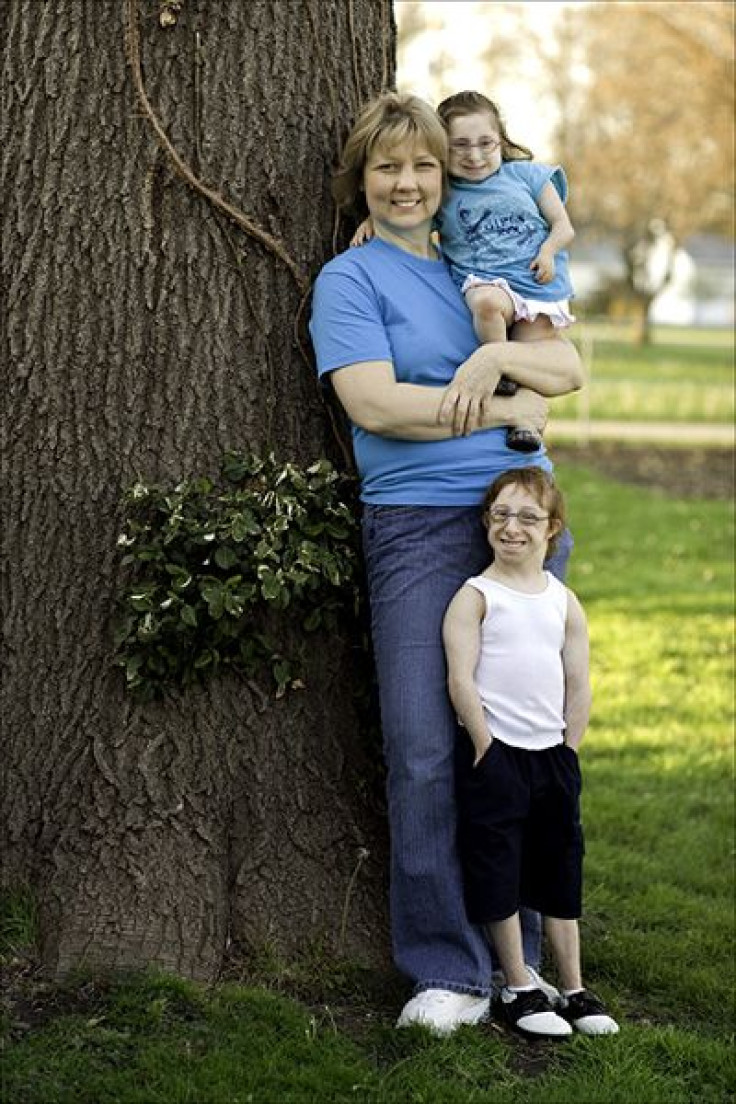 Bridgette (Bri) and Bradley (Brad) Jordan of Centralia, Illinois, hold the Guinness World Records for being the smallest siblings in the world, according to media reports.
Bridgette Jordan (23) stands at 27 inches tall and weighs about 18 pounds while her brother Brad Jordan, 21, is 38 inches tall and weighs 38 pounds, Huffington Post reports.
Bri and Brad live with their mom Christy Jordan and their average-sized sister Brandi, ABCNews.com reports.
Being small can come with many problems. Bri is so small for her age that she has to shower in the kitchen sink. But this hasn't stopped them from making their lives large and being an inspiration to many.
"Bradley especially doesn't seem to have a problem with being shy. They've always been in the public eye," Christy Jordan told The Huffington Post.
The siblings have a rare condition called Majewski osteodysplastic primordial dwarfism Type II which is a type of primordial dwarfism. Fewer than 200 people around the world have MOPDII.
Dwarfism isn't a disease and with proper medical care, dwarfs can live as active as people who have normal height.
Looking Ahead
At Kaskaskia Junior College in Centralia, the Jordan siblings were on the cheerleading team. "People don't realize we are actually very athletic. Just because we are small doesn't mean we can't do anything," Brad told ABCNews.com.
Bri says she wants to get in to fashion designing, especially in creating shoes for women of her size. "They don't make high heels for infants," Jordan said, The Huffington Post reports
Her brother, Brad, is more of a performer and wants to work in movies or television. "I like all that stuff, but I really like live audiences," Brad said. He has studied fine arts and theater arts.
Both Bri and Brad will make a debut on a show called Big Tiny, by TLC that premiered on August 13 and subsequently on every Mondays.
For the show, the Jordan family travelled to Las Vegas, Huffington Post reports, where Brad got to meet some Cirque Du Soleil performers and the Jabbawockeez, a dance troupe that won the first season of the MTV series, America's Best Dance Crew.
Published by Medicaldaily.com