World's Thinnest Condom Sets Guinness Record: Are Thinner Prophylactics Just As Effective As Regular Ones?
The race to create the world's thinnest condom was won by China as it now holds the Guinness World Record at 0.0014 inches (in.), while Japan falls 0.0002 in. shy at 0.0016 in. in a battle where size does matter. Chinese technology has made it possible to create an ultra-light prophylactic that is thinner than a strand of human hair (0.0039 in.). The AONI condom, manufactured by Guangzhou Daming United Rubber Products, is mainly sold in mainland China where the company produces 200 million condoms per year.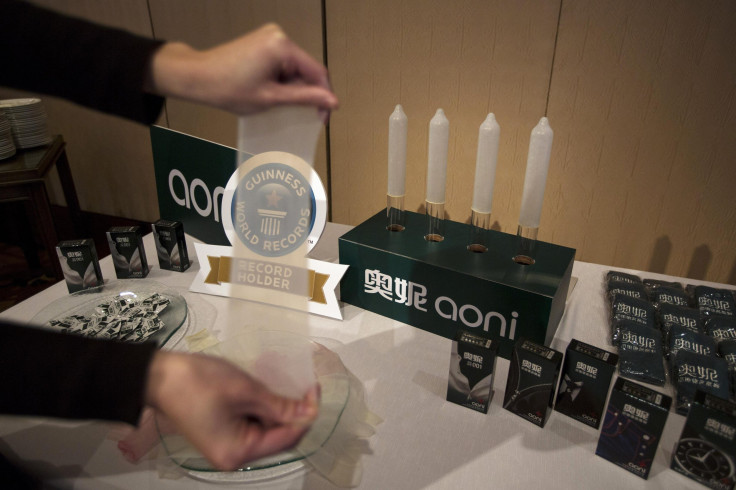 "The previous record-holder was Okamoto. Their thinnest condom had a thickness of 0.038mm," Charles Wharton, records manager of Guinness World Records' Greater China division, told the Associated Foreign Press at a press conference. The AONI condom easily toppled Trojan's Ultra Thin condom, which has the average diameter of human hair, and narrowly beat Japan's Okamoto condom. Both of these products show to be ahead of Western contraceptive technology.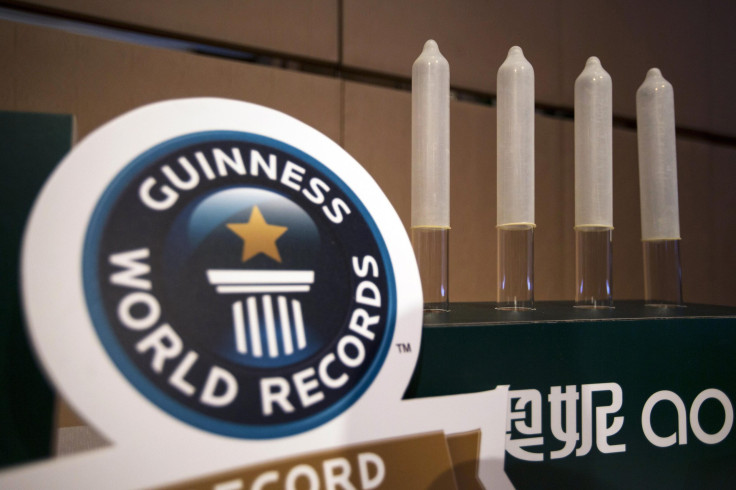 The Japanese condoms, manufactured by Sagami Rubber Industries, were launched in Tokyo at $12 for a box of five, and flew off the shelves in December. Prior to their former world record, the Japanese company was the first to create a color condom, and set a previous thinness standard when they released a 0.0007 in. version in 2005, The Huffington Post reported.
After a decade of research, Sagami held the record for the world's thinnest condom, but researchers wanted to explore the possibility of formulating an even thinner condom. "Honestly, I don't know how we can make them thinner than this," a Sagami researcher told Tokyo Sports, Kotaku.com reported, "but as long as there is a need for thinner, we will continue researching 0.009 millimeter and 0.008 millimeter thinness."
The AONI condom has recently fulfilled the need for thinner in a culture where thinner, not thicker is better. Ultra-thin condoms have become popular over the recent years as manufacturers claim they make sex much more pleasurable and heighten the sensation of both partners. The unpleasant rubber smell is also reduced. For example, Trojan claims "TROJAN™ Ultra Thin Lubricated Condoms are our thinnest latex condom ever — designed for ultimate sensitivity," according to their website. The condoms are 25 percent thinner than standard condoms and have a low latex odor.
With the rise in thin condoms, partners may be on the fence about trying the latest sensation. In the U.S., both regular latex and ultra-thin latex condoms are both approved by the Food and Drug Administration (FDA) to be safe and effective for users. Every condom is screened during the manufacturing process that tests if the latex has tiny holes or weak spots. It is rare that condom breakage occurs due to poor manufacturing quality.
China's AONI condom has won the race of thin rubber, but only time will tell if Japan will top their competitor, or if U.S. manufacturers will take a few tips from their friends overseas.
Published by Medicaldaily.com