Wuhan Lab Scientists Studying Coronavirus Contracted COVID-19 First: Report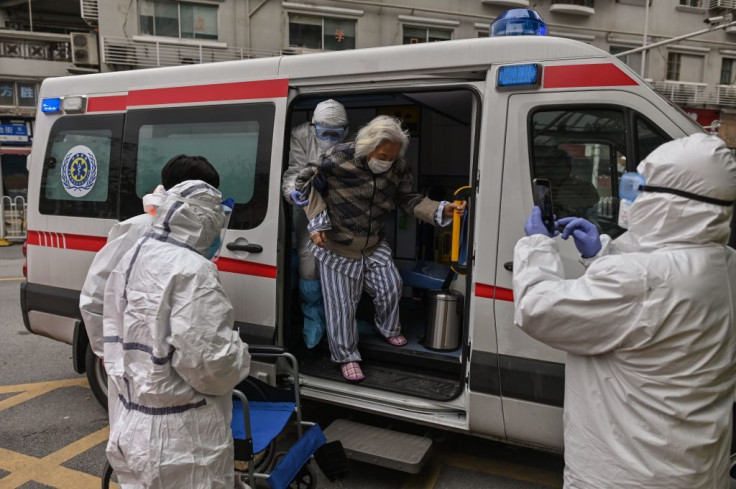 Scientists involved in studying novel coronaviruses at the Wuhan Institute of Virology were reportedly the first individuals to contract COVID-19.
The report, conducted by journalists Michael Shellenberger and Matt Taibbi and published in the Substack newsletter Public, identified three scientists — Ben Hu, Ping Yu, and Yan Zhu — who were researching SARS-like viruses at the institute and became ill in the autumn of 2019.
The researchers were reportedly conducting "gain-of-function" experiments to enhance the virus's infectiousness and gain a better understanding of its risks, as disclosed by several U.S. government officials.
The revelations come four months after FBI Director Christopher Wray stated that the bureau believes the COVID-19 virus, responsible for millions of deaths, likely originated from an accidental outbreak at a Chinese lab. Wray's statement supports the findings of the report.
Of the scientists mentioned, Hu and Yu co-authored a 2019 paper on the genetic lineage of SARS-related coronaviruses found in bats throughout China. Hu studied under virologist Shi Zhengli, also known as "the bat woman of China," who has faced scrutiny since the outbreak was traced back to Wuhan.
Concerns have been raised regarding laboratory safety practices, as a 2017 video aired on Chinese state-run television allegedly showed Hu and a lab worker handling specimens without protective gear. One researcher also admitted in the clip that they got bitten by a bat in the laboratory.
Alina Chan, a molecular biologist at the Broad Institute of MIT and Harvard, drew attention to the risky nature of the virus research conducted by Hu and described him as a star pupil of Shi Zhengli. Chan noted that the Wuhan Institute of Virology conducted its research at a lower biosafety level of BSL-2, despite the pandemic virus's capability to escape from a BSL-3 lab and infect fully vaccinated lab workers.
The U.S. State Department and the Department of Energy have previously expressed suspicions of a potential lab leak and researchers falling ill before the official outbreak. However, Dr. Shi and the Chinese government have vehemently denied these allegations, with Dr. Shi considering them baseless attacks on her reputation.
U.S. officials are still actively investigating the origins of the disease. While there is no consensus on the exact source of COVID-19, the Office of the Director of National Intelligence is required, under a bill signed by President Biden in March, to declassify information related to the investigations between the Wuhan Institute and the origins of the virus. A report, detailing the identities and roles of the researchers who fell ill in 2019, is due to be submitted to Congress by Sunday.
The Chinese government's refusal to allow independent investigators to examine the accusations surrounding the Wuhan Institute of Virology has fueled international speculation and calls for transparency in determining the origins of COVID-19.
Published by Medicaldaily.com