Yale Test Model Reduces Wait Time for Kidney Transplant by Six Months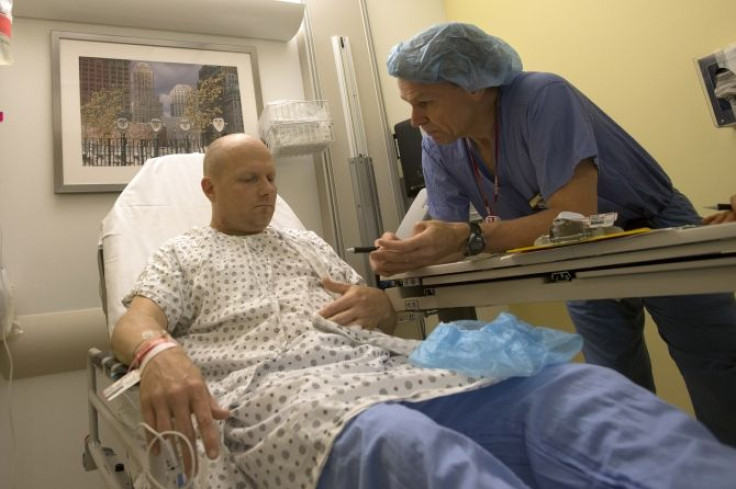 Researchers from Yale say that coordinating all the tests required for the patient can lead to faster completion of the formal process to put a person on the kidney waiting list and removes a lot of barriers in the system.
Researchers in the present study say that by eliminating unnecessary time spent on conducting many tests over an extended period of time, patients can be put on kidney waiting list sooner. This process doesn't just save time but saves money as well.
"Most transplant centers view a patient's ability to complete the work-up for kidney transplant as an indicator that they will be compliant with medical instructions following transplant. We believe that this type of judgment should be eliminated, as it does not consider significant logistical and financial barriers many patients have to overcome in order to complete the transplant work-up themselves," said Dr. Sanjay Kulkarni, director of kidney and pancreas transplantation at Yale School of Medicine and the study's lead author.
According to Organ Procurement and Transplant Network, in 2011 only 16,821 kidneys were available for transplant while 92,000 patients were on the waiting list. The number of people waiting for a kidney transplant is increasing mostly because high rates of obesity in the country have decreased the number of potential donors. Many people die waiting for a kidney donation. Even completing the tests required to register for the waiting list can be a long and expensive fight for many people.
For the study, researchers analyzed the outcomes of 900 patients who were put on a new system developed at Yale. Under this system, patients would have to take the required tests within a day as compared to the standard procedure that involves tests conducted over many weeks.
Researchers found that patients who underwent all tests in a day were put on the kidney wait-list at least 6 months earlier than patients who took these tests one by one.
Researchers say that this type of a centralized system might be helpful in putting patients of other ethnicities on the waiting list for kidneys. As previous research suggests, African-Americans and Hispanics have been kept away from the kidney transplant procedures due to lack of economic support.
"Many studies have demonstrated that access to medical care differs among socio-economic groups, but few studies suggest a solution to the problem. The Yale method requires a fundamental change in how to approach patients in need of kidney transplant and has shown that this method eliminates many of the socio-economic disparities that have existed in access to the waiting list," said Kulkarni.
The study was published in the American Journal of Kidney Diseases.
Published by Medicaldaily.com