Yaz And Yasmin Birth Control Pills Linked To 23 Deaths From Blood Clots [VIDEO]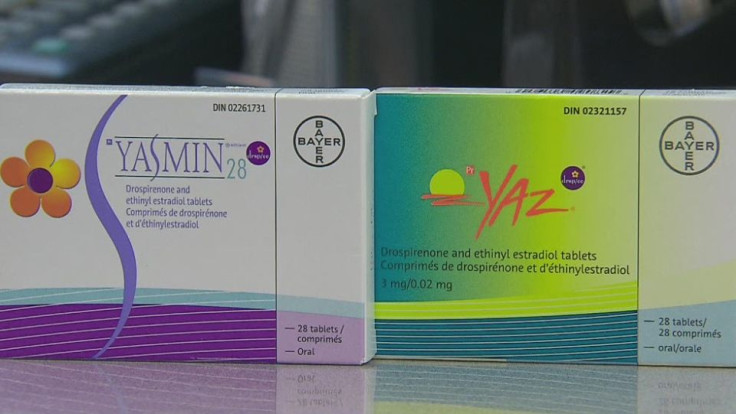 The popular "newer-generation" birth control pills Yaz and Yasmin, made by Bayer, have been linked to the deaths of at least 23 Canadian women, according to The Vancouver Sun.
Yaz and Yasmin have the active ingredient drospirenone, a synthetic progestin designed to mimic natural progesterone. Health Canada reported that about 600 women who were taking the contraceptives had developed adverse effects since 2007. Of these women, 15 deaths have been linked to Yasmin and eight have been linked to Yaz. Half of the women were younger than 26, and two were as as young as 14. The deaths were due to blood clots, which developed as a result of taking the pills.
Although blood clots are listed as a known side effect, especially for smokers and older women, The Toronto Sun reported that the number of deaths for Yaz and Yasmin are especially high compared to other hormonal birth control methods. In comparison, Alesse pills and the Nuvaring, had four and two related deaths, respectively.
In 2011, Health Canada warned that although the risk of blood clots while using Bayer birth control products is rare, they were still 1.5 to three times more likely to result in the condition than other products. Three out of 10,000 women who took Yaz or Yasmin experienced the formation of blood clots, in comparison to only one out of every 10,000 women who took other products. Most of the deaths occurred soon after the women started taking the pills.
Health Canada, however, said that despite these adverse outcomes, Yaz and Yasmin are not necessarily the cause.
"Often it is not possible to determine if an adverse reaction reported to Health Canada is a result of using a specific health product," the department told The Vancouver Sun. "Other factors contributing to the adverse reactions could be a person's health conditions or other health products they are using at the same time."
A number of families of the deceased women are now involved in a class-action lawsuit against Bayer. Matthew Baer, of the Siskinds law firm, already represents hundreds of women in the class-action lawsuit against Bayer, and says that his firm has been contacted by more than 1,400 people who want to be included.
The suit claims that the contraceptives not only increase the risk of serious side effects, such as blood clots, but that women died or were injured by Yaz and Yasmin.
One of the women, 18-year-old Miranda Scott, was exercising at the gym when she collapsed and died three years ago.
"She fell backwards into the person behind her and then, I guess, when she was on the ground. She said, 'I can't breathe,' and then, you know, she was gone," Chip McClaughry, her mother, told CBC News. "As soon as I heard she had been on Yasmin, I thought, 'I'm just going to look that up,' and I did, and thought: 'Oh my God, this is what's killed her.'"
According to Scott's autopsy, she died with a condition known as disseminated intravascular coagulation, which is the formation of blood clots throughout her body.
Furthermore, Tony Merchant, another lawyer representing 1,000 women outside of Ontario, is seeking a second class-action suit. He says the number of deaths is underreported.
"There are about 30 or 40 deaths that we think are known, but that is usually just the tip of the iceberg because all sorts of people will have died ... [Their families] don't know anything about the litigation, they don't know anything about the problem," he told CBC.
He believes doctors may not realize the link between cause of death and the pills. Hundreds of patients have come to his firm with their gallbladders removed, or with a history of strokes or blood clots, and will be taking blood thinners for the rest of their lives, Merchant said. However, none of his allegations have been proven in court.
In a statement to CBC, representatives of Bayer, who will appear in Ontario court on Sept. 4, said the company is fighting the certification of Baer's class-action lawsuit.
"We are very disappointed in Justice Crane's decision to certify a class in Ontario in an ongoing lawsuit regarding Yaz and Yasmin. No decision has been made on the merits of the case. We have filed a request with the Court for leave to appeal the decision and are evaluating our legal options... At Bayer, patient safety comes first and we fully stand behind Yaz and Yasmin."
Published by Medicaldaily.com