Meet Candida Auris, The Drug-Resistant Yeast Infection That Kills Up To 60% Of Those Infected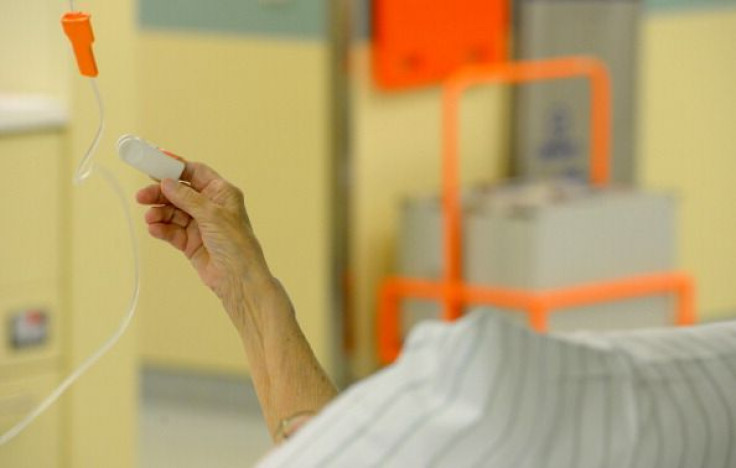 Most women — and some men — are familiar with yeast infections. While they are no doubt an uncomfortable nuisance, they are rarely dangerous. Or at least we would hope. According to the Centers for Disease Control and Prevention (CDC), a new strain of drug-resistant yeast infections has recently been reported spreading throughout the globe. Not only is it resistant to medications, it's also highly fatal.
The new strain of infection-causing yeast is known as Candida auris, and unlike its cousin Candida albicans, this version has developed a complete resistance to the antifungal medications used to combat it. C. auris was first identified in 2009, when it was seen in the ear discharge from a patient in Japan.
According to a CDC alert, there have been reports from health facilities worldwide claiming that the fungus is behind serious, and at times fatal, infections. Unlike C. albicans infections, which present in moist areas like the genitals and mouth, C. auris infections are typically found in the urinary and respiratory tract. In addition, rather than irritating the skin, these infections can lead to serious blood and wound infections.
So far, the strain has been identified in nine countries throughout four continents: Japan, South Korea, India, South Africa, Kuwait, Colombia, Venezuela, Pakistan, and the United Kingdom. The CDC bulletin warns, however, that the new strain is especially difficult to track because most hospitals are not equipped with the tools needed to identify it, The Chicago Tribune reported. Health officials in the United States have been asked to look out for potential cases of the infection.
Without a way to combat this new strain of yeast, the death toll has been alarmingly high — 60 percent of patients with the infection have died already, The Washington Post reported. Additionally, at least two countries have reported outbreaks of C. auris infections involving more than 30 patients.
Although yeast infections can occur on nearly any part of the body, they are most common in the vagina because there's already a natural mix of yeast living inside. They typically develop from antibiotic use — which inadvertently kills immune cells that control yeast populations — as well as from pregnancy, uncontrolled diabetes, and taking oral contraceptives.
Officials have reported that C. auris is mainly being contracted in long-stay hospitals, where patients risk infection from contact with contaminated surfaces and equipment. Common risk factors among patients who've contracted the fungus include recently undergoing surgery and using a catheter. The CDC says that properly cleaning equipment and accurately reporting cases of the infection are the first step to controlling C. auris.
Published by Medicaldaily.com