Yellow Fever Outbreak In Sudan Confirmed By WHO, Including 14 Deaths; Vaccination Campaign To Continue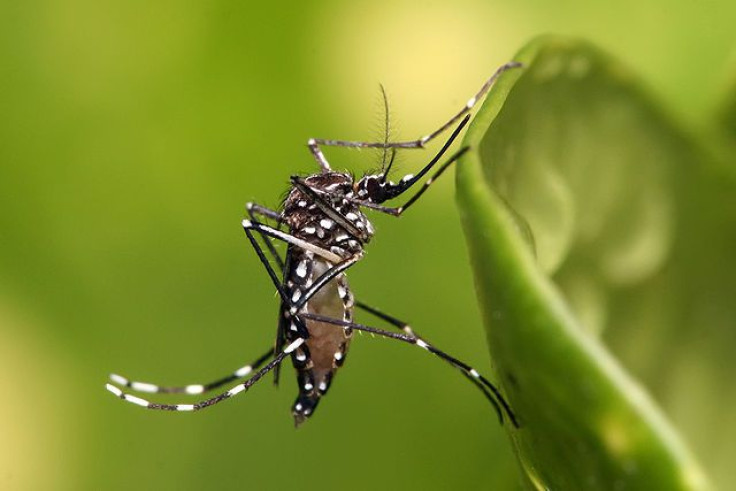 The World Health Organization (WHO) confirmed a yellow fever outbreak in South Sudan, which has resulted in 14 deaths so far. Between October 3 and November 24, 2013, a total of 44 suspected cases were reported in 12 localities: Lagawa, Kailak, Muglad and Abyei localities in West Kordofan and Elreef Alshargi, Abu Gibaiha, Ghadir, Habila, Kadugli, Altadamon, Talodi and Aliri in South Kordofan, an area of large nomadic population. Yellow fever is a viral, hemorrhagic fever transmitted by infected mosquitoes.
Sudan's Federal Ministry of Health (FMOH) investigation team discovered that the initial cases were reported among the seasonal workers coming from the eastern states of Sudan who traveled to West Kordofan's plantations during October. Subsequent cases then appeared among the local populations of West and South Kordofan. In the affected areas, an entomological survey conducted by the FMOH also found the presence of Aedes aegepti mosquitoes, which carry the virus from person to person.
The WHO confirmed all cases through its own reference laboratory, Institute of Pasteur in Dakar, from blood samples which had been originally collected and tested positive for yellow fever by the Ministry of Health. The WHO estimates that yellow fever infects between 840,000 and 1.7 million individuals in Africa each year, resulting in approximately 84,000 to 170,000 cases and 29,000 to 60,000 deaths.
Yellow Fever Facts
Yellow fever can cause epidemics that affect 20 percent of an area's population. Infections may vary in intensity, from asymptomatic disease to a severe illness that leads to death in up to half of all patients. There is no specific treatment other than supportive care, however, the most effective measure of prevention is vaccination. In Africa, large explosive epidemics can occur when travelers from rural areas introduce the virus into areas with high human population density.
Once contracted, the virus incubates in the body for three to six days, followed by infection that may occur in either a single phase or two separate phases. The first and "acute" phase usually causes fever, muscle pain with backache, headache, shivers, loss of appetite, and nausea or vomiting. Most patients improve and their symptoms disappear after three to four days.
However, about 15 percent of patients enter a second, more debilitating phase within 24 hours of remission. High fever returns and the patient rapidly develops jaundice and complains of abdominal pain with vomiting. Bleeding can occur from the mouth, nose, eyes, or stomach, while kidney function deteriorates. Half of the patients who enter this second phase of illness die within 10 to 14 days. Those who recover usually do so without significant organ damage.
Action Steps in Sudan
Last year, the Darfur region of Sudan experienced an outbreak of yellow fever, resulting in 849 suspected cases and 171 deaths. Around five million people were vaccinated against yellow fever throughout the five states of Darfur in response to this outbreak. Previously, in 2005, a yellow fever outbreak — 615 suspected cases including 183 deaths — was reported in South Kordofan. A mass vaccination campaign, encompassing 1.6 million people, was launched at that time.
Currently, WHO is working with the FMOH to strengthen surveillance and conduct an active case search, particularly in the neighboring regions of Darfur, South Sudan, and any area to which the seasonal workers have returned. As of today, no suspected cases have been reported from any of these areas. With assistance from WHO, the FMOH is also planning to organize a reactive mass vaccination campaign against yellow fever; so far, 115,900 doses of yellow fever vaccine were sent to West and South Kordofan to conduct at least a small scale campaign in the most heavily affected regions. The first wave of vaccinations, which began on November 7, targeted children under 10 years old. A total of 52,360 people in West Kordofan and 43,406 in South Kordofan were reached at that time.
Published by Medicaldaily.com