Yoga And Deep Breathing May Be The New Prescription For Depression, Study Reveals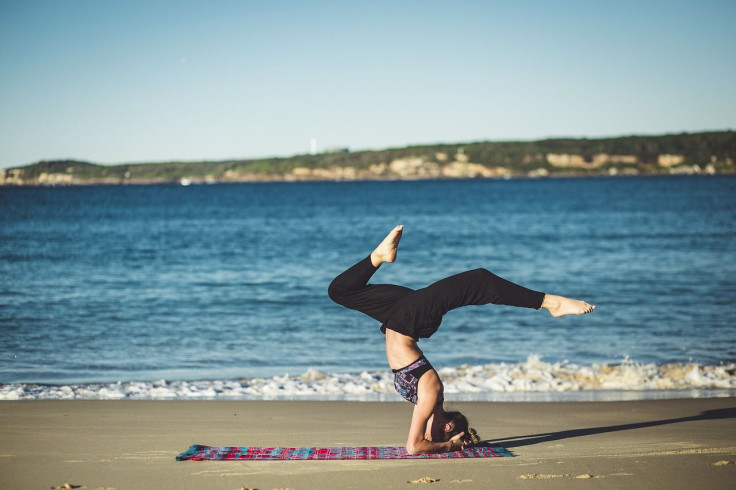 Yoga and deep breathing may help ease the symptoms for those who suffer from depression, a new study shows.
In the preliminary study, published in the Journal of Clinical Psychiatry, researchers use yoga-based interventions as either an alternative or supplement to antidepressants.
Read: I Went To A Coed Naked Yoga And Pilates Class: 'It's A Social Movement,' Instructor Says
Major depressive disorder (MDD), or simply depression, is a common mood disorder causing constant sadness and loss of interest. Depression affects about 16 million Americans every year, according to the Centers for Disease Control and Prevention.
The study separated participants into two random groups - either high dose or lose dose. The high-dose group received three 90-minute classes per week along with home practice and the low-dose group received two 90-minute classes per week, in addition to home practice.
Researchers from Boston University Medical Center concluded twice weekly classes are less burdensome than three times a week, and still may provide the same mood benefits. They also say their research supports the combination of yoga and deep breathing for those with MDD who do not take antidepressants, and for those who do, but have said their medication doesn't work.
Antidepressants come with common side effects like nausea and insomnia; however, the advantage of yoga and deep breathing as a form of treatment is that it doesn't come with unpleasant reactions.
There are many styles of yoga, but the one practiced in this study is called Iyengar. This specific type is unique because it pays great attention to alignment and precision of the body. It was founded by the late B.K.S Iyengar, who helped bring the practice of yoga to the Western world. He died in 2014, according to the New York Times.
Yoga is an ancient practice and is thought to have many physical and mental health benefits. Some of these benefits include: maintaining a well-balanced metabolism, increased muscle strength and tone, stress management, and more, the American Osteopathic Association states.
See also: 6 Ways Yoga Benefits Your Health, And Eases Body And Mind
Which Antidepressant Will Help Me The Most? Best, Most Effective Drug Linked To Personal 'Symptom Clusters'
Published by Medicaldaily.com