Yoga Helps Breast Cancer Survivors Sleep, Reduce Inflammation After Taxing Treatment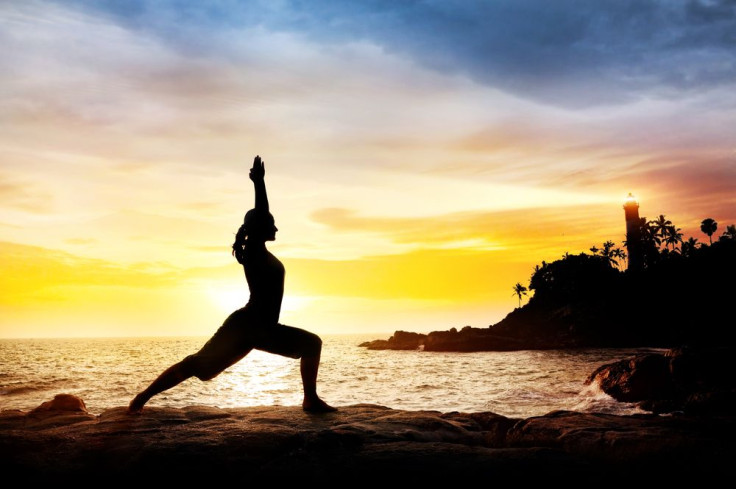 A new trial suggests that practicing yoga may help slash symptoms like fatigue and inflammation in former breast cancer patients, illuminating a rehabilitative strategy that may bring survivors back on track in as little as three months.
Dr. Janice Kiecolt-Glaser, a professor of psychiatry and psychology at the Ohio State University and lead author of a the new study, said in a press release that within 12 weeks of practice, the ancient Indian mediation technique was shown to reduce fatigue by up to 57 percent and inflammation by up to 20 percent in female patients emerging from successful but taxing breast cancer therapies. "This showed that modest yoga practice over a period of several months could have substantial benefits for breast cancer survivors," she said. "We also think the results could easily generalize to other groups of people who have issues with fatigue and inflammation."
Yoga And Breast Cancer
Although recent advances in oncology have led to the development of safer and more effective treatments, cancer therapy still comes down to the destruction of certain cells and tissue — a process naturally attended by pain, inflammation, and other bodily responses. "One of the problems they face is a real reduction in cardiorespiratory fitness," Kiecolt-Glaser explained. "The treatment is so debilitating and they are so tired, and the less you do physically, the less you're able to do. It's a downward spiral."
The new study, which is published in the Journal of Clinical Oncology, suggests that these lingering symptoms may be fought off with methods much older — and arguably more trusted — than current palliative drugs. To investigate, Kiecolt-Glaser and colleagues enrolled 200 female breast cancer survivors between 27 and 76 years of age in a randomized, controlled clinical trial. The participants, who were all yoga novices, were divided into groups and invited to partake in 90-minute yoga sessions twice a week for three months.
The team found that, compared to a control group asked to hold off on all things yoga until the end of the trial, the treatment group reported significantly lower levels of fatigue as well as improved sleep and vitality. By measuring inflammatory markers in blood samples, they found that the treatment group also had lower levels of inflammation. "We were really surprised by the data because some more recent studies on exercise have suggested that exercise interventions may not necessarily lower inflammation unless people are substantially overweight or have metabolic problems," Kiecolt-Kaser explained. "In this group, the women didn't lose weight, but we saw really marked reductions in inflammation. So this was a particularly striking finding biologically."
Breast Cancer Rehabilitation
According to statistics from the National Institutes of Health, breast cancer is currently the second deadliest cancer among American women, affecting over 200,000 and killing nearly 40,000 each year. It is estimated that one in every eight women will develop the disease at some point in their life. The remains unknown, but risk factors include early puberty, late menopause, and certain genes. Lifestyle factors like calorie intake and alcohol consumption have also been implicated in higher risk for diagnosis.
The current study is the latest in a series of efforts to alleviate the often debilitating side effects of cancer treatment. Another example is a 2013 study from Sapienza University in Rome, in which researchers unveil a new way to treat breast cancer without surgery. Similarly, a project at the University of Texas' MD Anderson Proton Therapy Center shows that cancerous tumor growth may be successfully suppressed with subatomic particles.
Although several reasons may account for the drop in fatigue and inflammation in the treatment group, Kiecolt-Glaser theorizes that improvements in sleeping patterns may be crucial to the therapy's success. "We think improved sleep could be part of the mechanism of what we were seeing. When women were sleeping better, inflammation could have been lowered by that," she said. "Reducing fatigue enables women to engage in other activities over time. So yoga may have offered a variety of benefits in addition to the yoga exercises themselves."
Published by Medicaldaily.com