Yoga To The People: Court Rules Bikram Founder Doesn't Own Poses He Once Popularized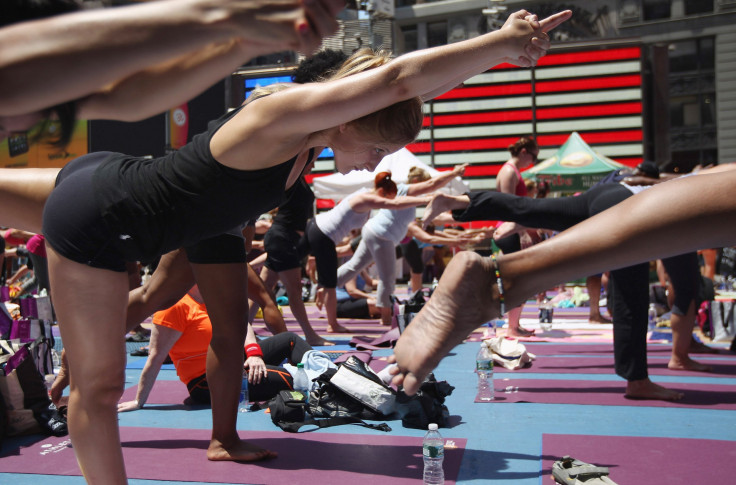 Yoga belongs to the people, according to a ruling made earlier this October by the U.S. 9th Circuit Court of Appeals.
As reported by the Los Angeles Times, a three-judge panel ruled that Bikram Choudhury, the self-styled and controversial wellness guru who helped popularized yoga in the 1970s, was not allowed to claim copyright over a sequence of 26 poses and two breathing exercises that he first described in his 1979 book Bikram's Beginning Yoga Class, plainly labeled the "Sequence."
As such, Choudhury and his lawyers would not be allowed to pursue charges of copyright violation against the Evolation Yoga studio, located in Florida, which had run a "hot yoga" class similar in design to the classes run at Bikram Yoga studios. The appeals court decision upheld an earlier district judge's ruling.
"Although there is no cause to dispute the many health, fitness, spiritual, and aesthetic benefits of yoga, and Bikram Yoga in particular, they do not bring the Sequence into the realm of copyright protection," the judges concluded, noting Choudhury's popularization of the poses are akin to cooking recipes or surgical procedures.
Much like you wouldn't be able to sue someone for selling their version of an Italian cheesecake that they may have read in your cookbook, Bikram can't sue other studios for using a similar pattern of yoga poses as described in his book — poses that, mind you, have existed for thousands of years.
Prior to the ruling, Choudhury's strategy of intimidating smaller studios that dared to emulate his style largely paid off, with these businesses declining to put up a fight and stopping their use of it. Up until now, it appears. "[It's] a very big victory for yoga studios and practitioners everywhere," said Eric Maier, Evolation's attorney, in response to the court decision. "He would have had a monopoly on yoga classes that incorporated the postures."
Published by Medicaldaily.com