Yoselyn Ortega Not Fit For Trial? Psychiatrist Says 'Killer Nanny' Heard Voices Before Children's Murder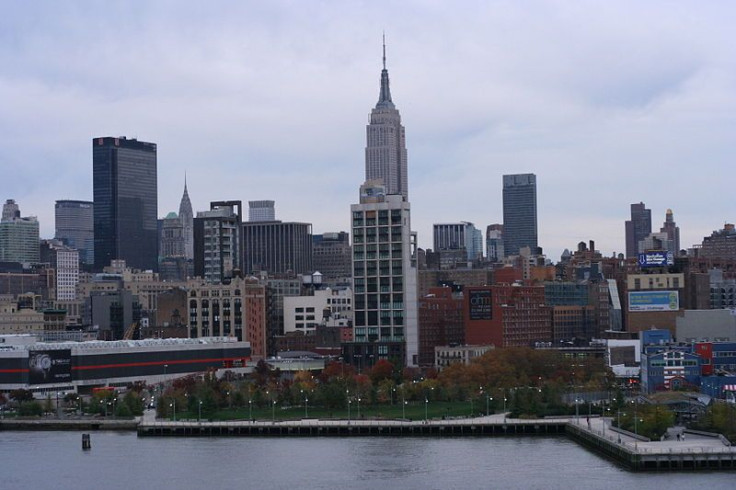 Forensic psychiatrist Dr. Karen Rosenbaum interviewed New York's "killer nanny" Yoselyn Ortega shortly after the horrendous murders of the two children she cared for in October 2012. Rosenbaum testified Monday about the interview with Ortega, saying that in her professional opinion, Ortega is not mentally fit for trial.
"She [...] had been hearing voices, saying we're going to kill a lot of people," Rosenbaum told the court. "Multiple voices — male and female — addressing her, who she didn't recognize."
Ortega is accused of killing six-year-old Lucia Krim and two-year-old Leo Krim with a kitchen knife in the bathtub of their Manhattan apartment last year. When the children's parents arrived at the apartment, they found Ortega stabbing herself with the same knife she used to kill the kids.
Friends of Ortega told the New York Times that that her demeanor changed dramatically in the months and weeks prior to the murder. "They said she had changed for the worse, looking harried, gaunt and older in recent months," the Times reported. "Some said the once-gregarious woman who greeted people warmly, with 'Hola, vecina!' - 'Hello, neighbor!' - now spoke little and seemed to avoid eye contact."
They also said that Ortega lost her apartment and was forced to live with her sister in Harlem. She seemed to be facing extreme financial difficulties despite being paid fairly well by the Krim family.
In court on Monday, Rosenbaum testified that Ortega cut part of her carotid artery, sliced her thyroid gland, fractured her vertebrae, and was initially placed in a medically-induced coma upon arrival to New York Presbyterian/Weill Cornell Medical Center on the day of the murders. When Rosenbaum interviewed Ortega in her hospital bed, she seemed unaware of what had happened.
"She wasn't able to say what date it was and she thought it was the year 2000," Rosenbaum testified. "She didn't understand really why she was in the hospital, why the police were outside, why she had a defense attorney, what she was charged with."
Rosenbaum testified as an expert witness for Ortega's defense team, saying that the 50-year-old former nanny was unfit to stand trial based on her mental condition. Initial reports even surprised police officials, who said, "We've got nothing bad other than the fact that she killed two children."
"She took care of [Lucia and Leo] for three years," Rosenbaum insisted in testimony on Monday. "She loved them."
Last month, in an interview with the New York Daily News, Ortega maintained her innocence. "I didn't do that," Ortega claimed. "Someone else did."
Published by Medicaldaily.com