You Could Buy Used, Positive Pregnancy Tests For Just $25 On Craigslist, But Why Would You? [PHOTOS]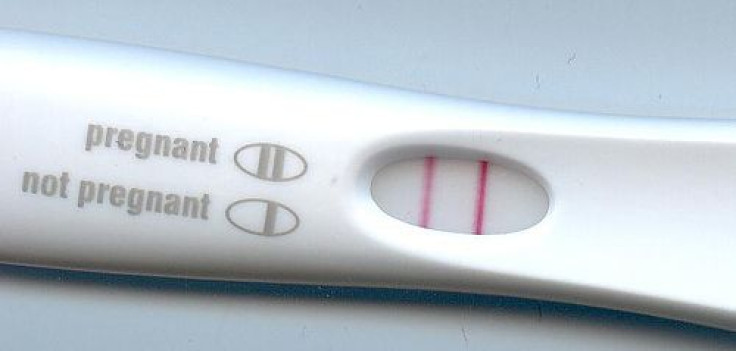 You can find many different items and services on Craigslist.org — dating, housing, jobs, etc. But this one is by far the most bizarre: pregnant women are selling their positive pregnancy tests on the site for between $25 and $40. But why?
"Ever since I became pregnant, I have been asked numerous times for a positive test, so I decided to start charging for it! I will take the test the same day you want to pick it up! I dont care what you use it for, not my business," read one ad.
Home pregnancy tests predict pregnancy based on the presence of the hormone human chorionic gonadotropin (hCG) in the urine. The hormone is normally released after fertilization. Consequently, women who are not pregnant (but would like someone to believe they are) cannot produce a positive at-home test.
Based on the ads, women are buying the positive tests for a myriad of reasons. They're tricking ex-boyfriends, trying to convince current boyfriends to stay, or just playing a trick on their friends.
View some of the ads below.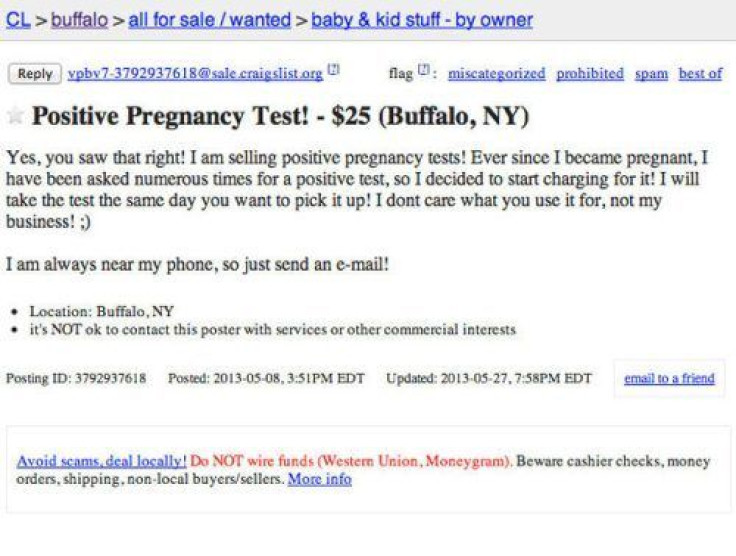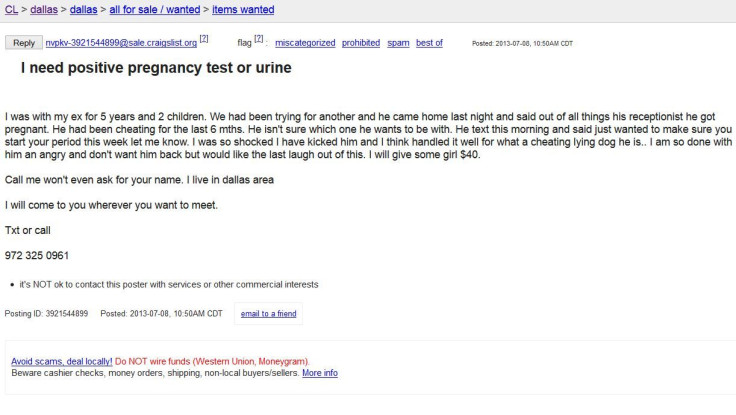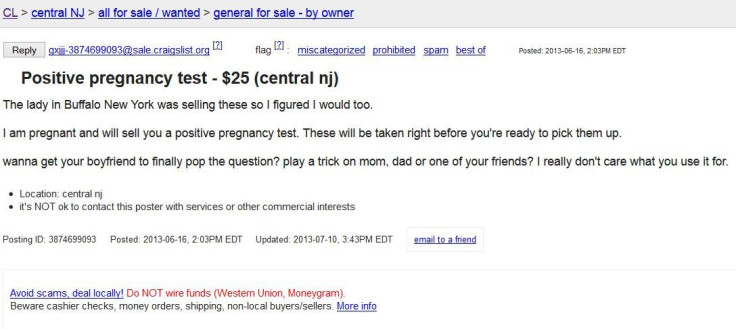 Published by Medicaldaily.com