Young Football Players Found at Risk For Strokes: Study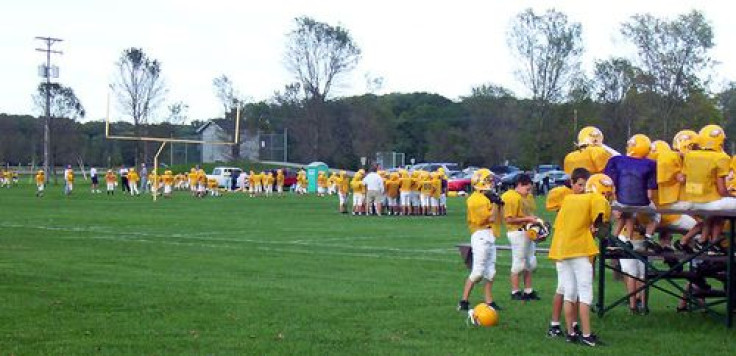 Young football players may be at risk for stroke, according to a study published in the journal Child Neurology.
Looking at various cases linked to teen football players, researchers from the University of Indiana found contributing factors that increase the risk of strokes.
These include: repeated neurological injury, increase in hyperventilation, increase in obesity, use of caffeinated energy drinks and use of anabolic steroids.
"Organized childhood tackle football in the United States can begin at age 5 years, leading to potentially decades of repeated brain injuries. In addition, the body mass index of the United States pediatric football-playing population continues to increase, so the forces experienced by tackled pediatric players continues to increase," wrote Dr. Jared R. Brosch and Dr. Meredith R. Golomb.
"Further work is needed to understand how repeated high-impact large-force trauma from childhood football affects the immature central nervous system," concluded the authors.
Published by Medicaldaily.com