Young Mexican Emigrates Are More Likely To Drink Alcohol, Use Drugs As They Grow Up In The US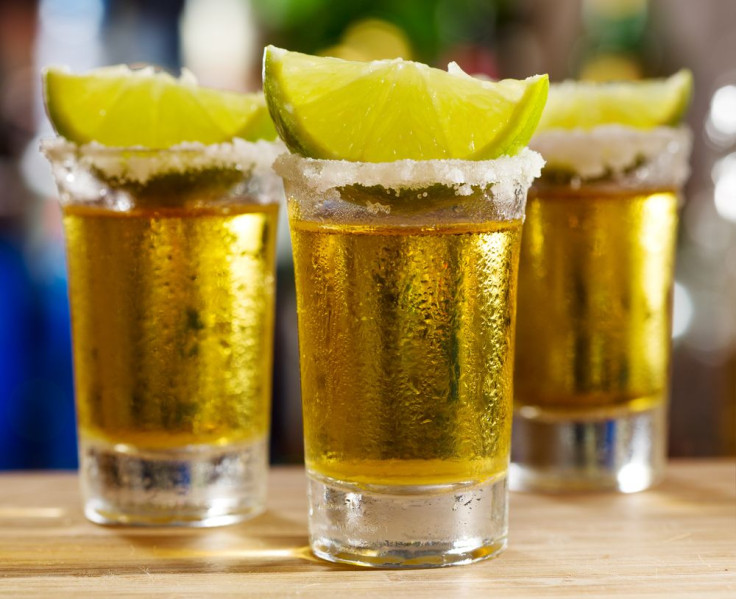 Common stereotypes will have you believe that the typical Hispanic spends their time drinking themselves to a faulty liver, but look at the stats, and they'll paint a vastly different picture. In fact, the stereotype is the complete opposite of reality, with only 60 percent of Hispanics having at least one drink in the past year, compared to 70 percent of the average non-Hispanic white person. But while the overall community is doing better in terms of alcohol consumption, a new study finds that young Mexican immigrants are surpassing other groups when it comes to drinking and taking drugs, and they're putting themselves at risk of harm.
Known as the "immigrant paradox," it's the tendency for foreign-born Hispanics to "report more favorable health indicators than U.S.-born Hispanics," corresponding author of the study Jennifer Reingle said in a press release.
For a while now, researchers have been unable to explain why U.S.-born Hispanics were more likely to engage in risky behaviors such as drinking alcohol and using drugs. Some experts theorize that it could have something to do with either the stresses associated with acculturation or the "deterioration of cultural and Hispanic family values," as Reingle says, when it comes to adapting to life in the U.S. — some experts believe it's the latter.
Regardless, the researchers' current study, which will be published in July in Alcoholism: Clinical & Experimental Research, found that young Mexicans who came to the U.S. before they turned 12 were two to three times more likely to engage in risky behaviors than those who emigrated here after turning 25. Their study involved 1,307 Mexican-American adults living along the Mexico-U.S. border, as well as another 1,288 Mexican-American adults living in Los Angeles, Houston, New York, Philadelphia, and Miami.
The researchers attributed this finding to child and adolescent development. "Early adolescence is a critical developmental time period, and individuals are fighting to form and individual identity," Reingle said in the release. "Further, young immigrants may have difficulty speaking English and may not 'fit in,' so they may develop a 'low social status' identity and have difficulty associating with a positive network of friends."
But the researchers' conclusions may only skim the surface of the real problem. Hispanics are the second poorest racial group in the nation, with 33 percent of them earning less than the national poverty rate, according to the Kaiser Family Foundation. Studies have shown that people who live in poorer areas are more likely to abuse substances. One 2010 study published in the journal Epidemiology found that a 20 percent shift in the "proportion of residents in poverty in the prior interview was associated with a 13 percent increase in the odds of binging and approximately one extra drink [per week]."
To combat this tendency, Reingle and her team suggested that Hispanic families as well as clinicians working with them encourage family values and Hispanic cultural norms, which may "minimize any risk factors that may result in substance use," she said. These include speaking Spanish, maintaining traditional eating habits, and implementing traditional parenting techniques.
Published by Medicaldaily.com