Young Woman Infected with Flesh-Eating Bug Is Recovering but Will Lose Fingers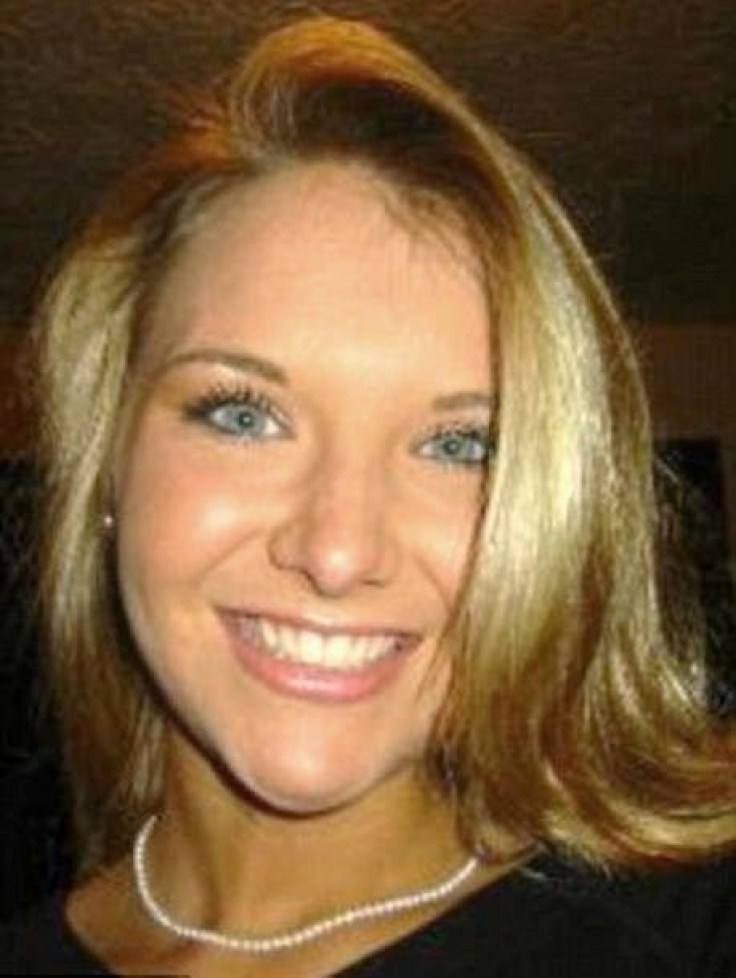 The parents of 24-year-old Georgia woman, Aimee Copeland, who is battling a fatal bacterial infection and had to have her left leg amputate after a flesh-eating bug invaded a wound on her calf during a zip line accident, are hopeful about her recovery after spending Sunday with her.
Aimee's father, Andy, told the "Today" show that his daughter mouthed a few words through her breathing tube that she was thirsty and the first thing she wanted when she is able to eat on her own was ice cream.
"We actually were able to communicate with her through basically lip-reading, which we're becoming quite proficient at," Copeland said Monday.
"She told us she was thirsty, and I asked her, 'What's the first thing you want when they remove the tube?' and she said 'ice cream,' " Copeland said. "That made us all laugh."
Andy, who had told The Atlanta Journal-Constitution last Thursday that while Aimee showed no signs of brain damage and that her lungs were healing, her hands and remaining foot may need to be amputated, is now optimistic that doctors may be able to save the palms of his daughter's hands.
While Aimee will lose her fingers, doctors hope that by saving her palms, they will be able to attach prosthetics to her palm muscles.
While doctors had previously labeled Aimee's chances of survival as "slim to none," she is now breathing 39 percent oxygen the through a respirator, when before she was breathing 100 percent, according to her father. The oxygen levels in the respirator will slowly be adjusted down to 21 percent, the same as the levels in the air.
Andy wrote in a posting on Facebook that he will call the day his daughter's respirator comes out 'Aimee Day' and inform his daughter of the severity of her devastating condition.
"She will discover that her hands lack the dexterity and tactile response she has known all her life," Andy wrote on a Facebook. "How would you respond in such a situation? I think that moment will be one of horror and depression for Aimee."
Aimee often forgets what has happened to her and asks the same questions that her parents have already answered because of the medication doctors have given her to help her through her stress, Andy wrote in a blog post.
"They are giving her medication to help her forget the stress she's under, so that explains her inability to recollect many things. This is good for her, but mildly frustrating for us. It frustrates me because I want her to be able to focus on what she can control, not on things she cannot control," he wrote.
Andy said on the "Today" show that Aimee would ask questions like 'Where am I?' or 'How long have I been here?'
When Andy told his daughter than she had been in hospital for more than a week, the psychology grad student said that she was worried about her psychology thesis deadline at the University of West Georgia and her job at a cafe in Carrollton, Ga.
"It says a lot about our daughter's work ethic," Copeland said on the show.
"What we've got is nothing short of a miracle. My baby is alive and her mind is good. I know we have a difficult road ahead, but right now we're rejoicing," Andy told The Atlanta Journal-Constitution last Thursday.
Aimee had been kayaking along the Little Tallapoosa River in Carrollton, Georgia, when she stopped to take a ride on a home-made zip line. The line had snapped and she suffered a large cut on her left calf, which took 22 staples to close.
Doctors had initially told her to take Motrin and Tylenol for the pain, and after being turned away from doctors who gave her nothing more than some antibiotics and pain killers, they were horrified to discover that aggressive flesh-eating aeromonas hydrophila bacteria had invaded her the gash on her left calf and were quickly spreading to the rest of her body.
After doctors had diagnosed her with "necrotizing fasciitis," a rare but severe flesh-eating bacterial infection that can destroy skin, fat and muscle, they realized that her deadly infection had already spread to her thigh and hip, and that they had to amputate her whole leg if she wanted to live.
She was then flown to Joseph M. Still Burn Center in Augusta where doctors performed a high-hip amputation of her left leg and removed other infected tissue from parts of her abdomen.
Her father described her as "a lover of people" who majored in psychology because she wants to help people through their own traumas.
Necrotizing fasciitis, commonly referred to as 'flesh-eating disease,' is a rare but extremely aggressive bacterial infection that develops when the aeromonas hydrophila bacteria enters the body, usually through a small cut or scrape. The bacteria quickly multiply and release toxins that destroy tissue and block blood flow to the area it infects.
Symptoms of the infections include small, red lumps or bumps on the skin, rapidly-spreading bruising, sweating, chills, fever and nausea, organ failure and shock. Infected patients need to be treated immediately to prevent death because infection spread quickly throughout the body causing sepsis.
Patients are treated with powerful antibiotics and surgery or even amputation to remove the dead or infested tissue.
Published by Medicaldaily.com