Young Women With Highest Risk Of Developing Cervical Cancer Least Likely To Be Offered HPV Vaccine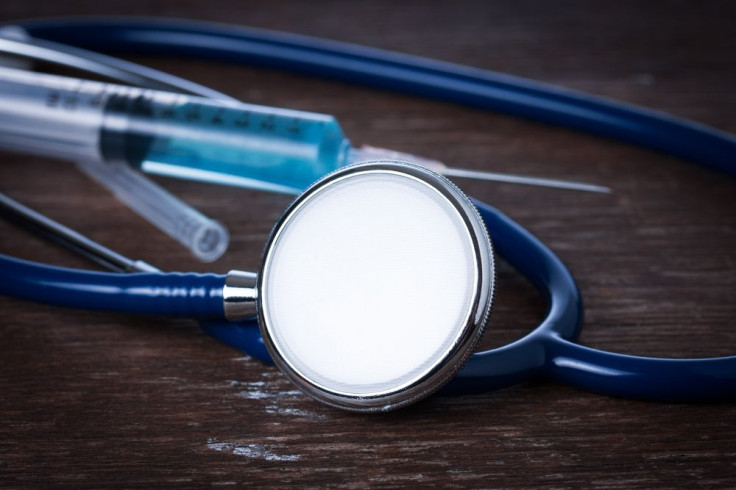 New research shows that young women with the highest risk of developing cervical cancer are also the least likely to be offered an HPV shot, illuminating a shortcoming of the vaccine program aimed at slashing global disease rates.
The findings, which are published in the journal Sexually Transmitted Infections, also suggests that this demographic is the least likely to continue the immunization course after the initial injection. "We observed lower vaccination offer and completion rates and higher prevalence of HPV-related risk factors compared with national data," lead researcher Dr. Rachel Sacks and her colleagues wrote in their conclusion. "The highest risk individuals were the least likely to have been offered or to have completed the course."
To investigate, the researchers asked 2,247 young women ages 13 to 19 to complete an anonymous questionnaire about sexual activity and general health. All participants had visited sexual health clinics in England between March and August 2011. About 75 percent had previously been offered HPV vaccination — significantly less than the 80-percent minimum required to impact cervical cancer rates.
Certain subsets within this group had even lower rates. For example, only 66 percent of those living in London and 64 percent of those whose ethnicity was not white said they had been offered the HPV vaccine. For unemployed women who were not in school or other training, the figure was less than 50 percent.
Overall, two-thirds of respondents received the remaining two shots after getting the initial injection. The completion rate was significantly lower in non-whites, 17- to 19-year-olds, and those with previous sexually transmitted infections. "This survey demonstrates the vulnerability of this sample of young women," the researchers wrote.
Although cervical cancer rates have declined dramatically since the introduction of the Pap smear, the disease still kills thousands of American women every year, with 12,200 annual diagnoses. According to the National Institutes of Health, virtually all of these cases are caused by subtypes of human papillomavirus (HPV). Vaccines like Gardasil and Ceravix are highly effective in preventing some of these strains.
Sacks and her team submit that in order to drive up acceptance and completion rates, public health officials must become better at targeting these at-risk groups. "In our survey, the most commonly cited reasons for declining the vaccination offer suggest a lack of information is given to women and their parents," the researchers wrote. "Our data highlights that better information for patients, as well as for parents and peers, is a key lever to increase acceptance levels."
Source: Sacks RJ, Copas AJ, Wilkinson DM, Robinson AJ. Uptake of the HPV vaccination programme in England: a cross-sectional survey of young women attending sexual health services. Sexually Transmitted Infections. 2014.
Published by Medicaldaily.com