Your Cheese May Be Saltier Than Seawater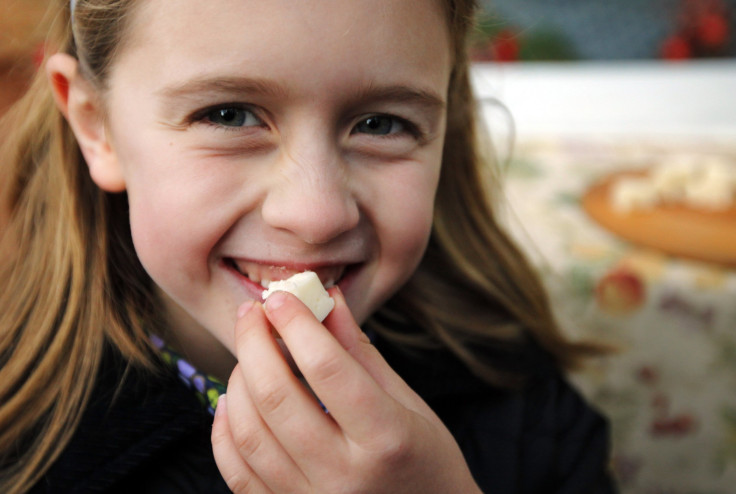 We are often warned about the perils of a high-sodium diet because it can lead to high blood pressure and other cardiovascular issues. However, a new study says that high amounts of sodium may be lurking in unexpected places. Research from the Consensus Action on Salt and Health (CASH) found that cheese can contain a higher proportion of salt than seawater and that a single serving of cheddar cheese can contain more salt than a bag of chips.
The CASH team, hailing from Queen Mary College at the University of London, looked at 772 cheese products available in supermarkets in the United Kingdom and analyzed their salt content. Some cheeses, like Rocquefort, which was all but banned in the United States in 2009 anyway; Feta; and Halloumi contain a greater concentration of salt than seawater. Cheddar cheese, while not as salty as the first three, contains a greater amount of salt than chips. The average cheddar cheese contains 0.52 grams of salt in a 30-gram serving.
This finding is of particular concern because heart disease and cardiovascular illnesses, prompted in large part by large amounts of salt, is one of the most common killers of Americans. Many doctors warn against the consumption of sodium and it seems that many people are following orders, since culprits like salty snack foods are at the bottom of the top 10 foods that make up the majority of Americans' salt intake. However, the Centers for Disease Control and Prevention proclaims that Americans are still eating over double the amount of necessary sodium a day; 1,500 milligrams of salt is adequate, but the average American eats 3,436 milligrams of salt a day.
While it seems that people have backed off from the salty foods, many are unaware that other food items are high in salt content as well. For example, the food sources from which Americans receive the most salt are bread and rolls. Cheese, heartily consumed on sandwiches, pasta, and other popular American dishes, makes up 3.8 percent of American salt intake.
"We already know most cheese is high in fat; however we often add it to our meals without thinking how much salt it contains. This survey shows that just one portion of cheese (30g) can contain more salt than a packet of crisps [chips], so it's worth looking at the label and choosing a lower salt version of your favourite cheese, or just use a little less next time you get the grater out. We should all be eating less than 6g salt a day, about a teaspoon, yet we are currently eating much more (8.1g salt/day)," Katherine Jenner, campaign director at CASH, said in a statement.
Researchers suggest that people eat less cheese, less often, and choose options with less salt and saturated fat.
Published by Medicaldaily.com