Your Heart Is Probably Older Than You Think: Heart Attack Occurs Less In People Who Have 'Younger' Hearts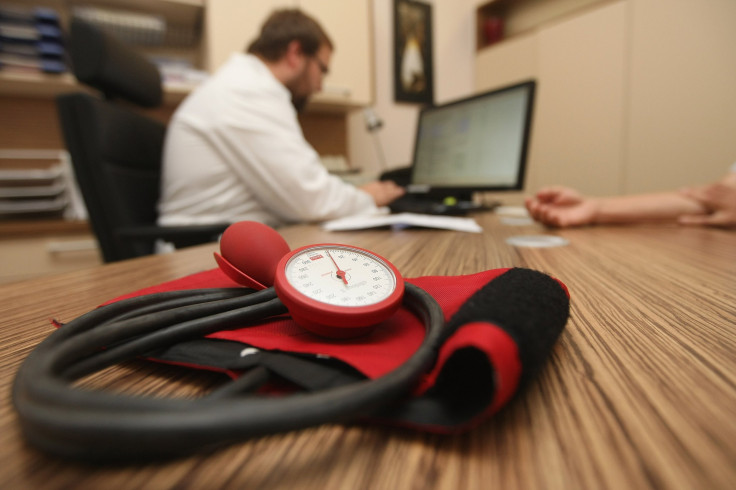 The human body's chronological and biological age differ — you may have only lived for 25 or 55 years, but your "heart age" can be more or less than that depending on a few factors. These factors are the same risk factors for cardiovascular disease, such as high blood pressure, smoking, and obesity. With an unhealthy risk profile, a heart ages faster and increases a person's risk for heart attack and stroke.
"Half of U.S. men and nearly half of U.S. women have a heart age that's five or more years older than their chronological age," Dr. Tom Frieden, director of the Centers for Disease Control and Prevention (CDC), said in a statement. That's three out of four American adults who are at increased risk for heart attacks and strokes as a result of an "older" heart. Frieden said a 53-year-old woman could have a heart age that is 75 as a result of her smoking and "uncontrolled blood pressure."
On the other hand, Frieden added a 45-year-old man could have a heart age that is 75 because he has yet to treat his high blood pressure, smoking habit, and diabetes. For both this woman and man, finding out just how much older their heart is could help them to prevent future (and worse) health problems.
Even if men and women have never had a heart attack or stroke before, most U.S. adults have a heart age older than their actual age, the CDC said. The goal is to have a heart age that's either the same or younger than your chronological age.
This may be easier to achieve in some parts of the country than others. The CDC also found that Mississippi, West Virginia, Louisiana, Kentucky, and Alabama are the five states that have the highest percentage of adults with heart ages five or more years older than their actual age. Meanwhile, Utah, Colorado, California, Massachusetts, and Hawaii have lower heart ages. People with increased education and income also tended to have a lower heart age.
Regardless of where you are, the CDC said action can be taken on several levels. For one, they said, the federal government could require most health plans to cover recommended preventive services at no out-of-pocket cost, such as co-pays and deductibles. States can address tobacco use and partner with hospitals to identify and address major health issues affecting the community a la China.
Most importantly, patients themselves can lower their heart age by first learning what that age is; the CDC offers a heart age calculator. Then, the CDC recommends focusing on one risk factor (or two) to change, like smoking, and going from there. Everyone should work with their doctor to make sure they go about doing this in a way that's both healthy and safe for them as individuals.
"Heart disease and stroke remain leading causes of death, disability and health care expenditures for men and women in the United States," Dr. Gregg Fonarow, a cardiology professor at the University of California, Los Angeles, told Health Day. "However, the majority of fatal and nonfatal heart attacks and strokes are preventable."
See how else you can reduce your heart's age in the CDC's prescription infographic below:

Source: Fonarow G, et al. Vital Signs: Predicted Heart Age and Racial Disparities in Heart Age Among U.S. Adults at the State Level. Centers for Disease Control and Prevention. 2015.­
Published by Medicaldaily.com