Is Your Meat Safe? New Report Urges USDA To Boost Fight Against Salmonella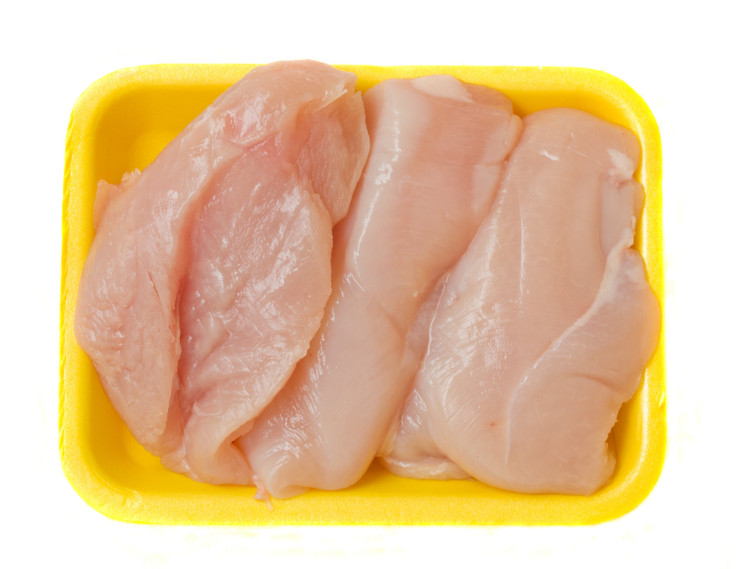 A new report from Pew Charitable Trusts argues that the U.S. Department of Agriculture's Food Safety and Inspection Service (FSIS) isn't doing enough to fight Salmonella outbreaks caused by contaminated meat products, particularly chicken. The report, labeled "Weaknesses in FSIS's Salmonella Regulation," points out how two recent outbreaks of the bacteria highlighted some of the department's shortcomings when it comes to proper meat safety.
"When more than 500 people get sick from two outbreaks associated with chicken that meets federal safety standards, it is clear that those standards are not effectively protecting public health," Sandra Eskin, the director of Pew's food safety project, said in a statement. "The Food Safety and Inspection Service should go beyond what it is proposing in its recently released 'Salmonella Action Plan' and do more to target salmonella, which is responsible for more hospitalizations and deaths than any other bacterium or virus."
The Pew report offered several suggestions for FSIS, noting that it should adjust its approach to creating limits on Salmonella contamination so that these regulations are regularly updated. FSIS should also conduct unannounced salmonella testing in chicken facilities, the report argues, as well as close facilities under investigation until they have adequately improved their safety and health standards.
The report arrives after two major Salmonella outbreaks this past year – the first occurring from June 2012 to April 2013, and the second from March 2013 to this winter – both linked to California-based chicken production facility Foster Farms. Over 500 people in 29 different states and Puerto Rico were sickened, but the CDC says that nearly 15,000 people may have been sickened across the nation without being diagnosed with salmonellosis.
"In neither instance did FSIS ask Foster Farms to institute a recall or stop shipping potentially contaminated chicken to market," the authors of the Pew report state.
The FSIS responded to the Pew authors, saying they "appreciate" the report, and that it "supports the efforts we already have under way," Brian Ronholm, USDA deputy undersecretary for food safety, told CNN.
Recently, Consumer Reports released research that found that half of all raw chicken in the U.S. – including organic products – contained antibiotic-resistant "superbug" bacteria, many of which originated in fecal matter. "Organic doesn't mean safer from a bacteria standpoint, but if they're not using antibiotics – when usually they're not – at least the bacteria you get won't be resistant to antibiotics," Dr. Rosjini Raj, assistant professor at NYU Langone Medical Center, told CNN in an interview.
Published by Medicaldaily.com