Your Memory Foam Mattress Could Be To Blame For Your Bad Sex Life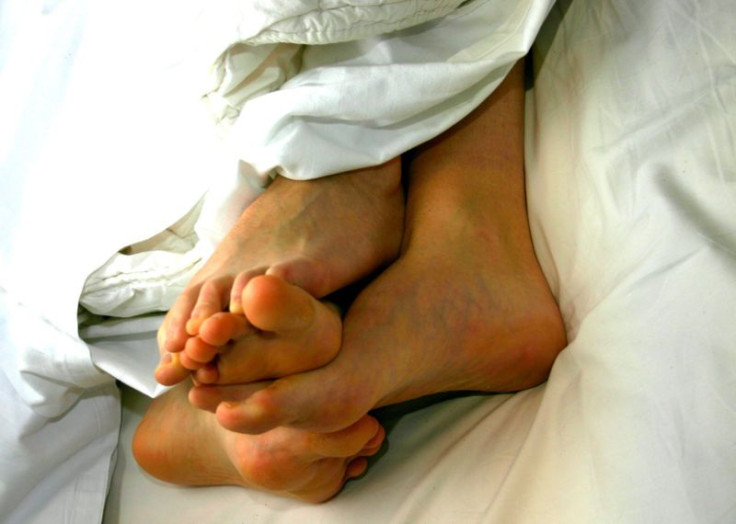 On Monday mattress manufacturer Leggett & Pratt announced the results of a "study" that showed owners of memory foam mattresses have sex less frequently than owners of spring mattresses and, since memory foam is "uncomfortable" to get intimate on, couples resort to having sex in other locations around the house.
"We believe the findings perfectly mirror a lack of awareness about the mattress physics necessary for comfort, support and the energy give back needed for both intimate experiences and total restful sleep," said Mark Quinn, the vice president of marketing at Leggett & Platt. "Performance for intimacy isn't a topic mattress retailers have been comfortable introducing to their customers."
The data showed that mattress retailers and consumers alike don't typically evaluate their mattresses with sex in mind, focusing more on sleep comfort and support. But considering the fact that mattress choice may impact their sex lives, maybe they should. New York sex therapist Sari Eckler Cooper said that when it comes to memory foam mattresses, "there's a lack of resistance for the knees and feet and whoever is on the bottom is sinking into the bed."
The problem? The study, entitled SexySleep, was conducted by researchers commissioned by the mattress manufacturer. And, not-so-coincidentally, the study found that Leggett & Pratt's Ultimate Hybrid mattress combines fabric-encased springs with memory foam to achieve the maximum level of comfort for both sleep and sex.
Since most people don't consider intimacy when buying a mattress, this study may be the very first of its kind. Announcing results that cater very conveniently to their product - accurately or not - could be considered a wise marketing ploy. After all, sex sells.
Published by Medicaldaily.com