Your Wine Might Be Contaminated With 'Phthalates,' Industrial Compounds Used In Lubricants And Wood Finishers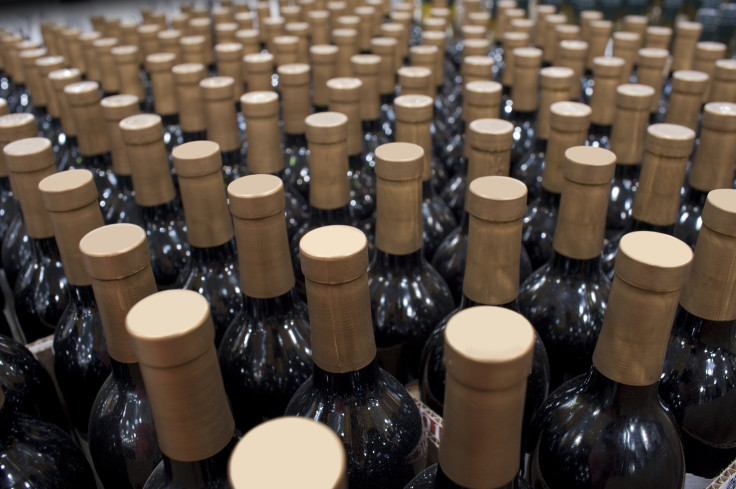 Phthalates — widely used industrial compounds with many important chemical properties — are good when they're in some things, like plastic softeners, hairspray, perfumes, lubricants and wood finishers. Phthalates aren't so good when they're in or near food or beverages, however: they can pose hazards to our health.
However, a new study shows that certain wines actually contain phthalates due to the compounds being present in wine containers or during the production process. According to research published in Food Additives and Contaminants: Part A, 59 percent of the wines examined showed "significant" amounts of one particular type of phthalate, known as dibutyl phthalate. Only 17 percent of the wines studied didn't contain any trace of phthalates. But what might be a little more worrisome is the fact that the study found that 11 percent of these wines examined didn't comply with EU specific migration limits (SML) for materials in contact with food.
The researchers also examined certain materials that came into contact with the wine during the process at the winery, finding that many polymers contained high levels of phthalates — such as wine containers coated in epoxy resin, a big source of contamination.
People can be exposed to phthalates from personal care products, or from microwaving foods in plastic containers. Phthalates could also enter food during crop cultivation or packaging materials, according to Breast Cancer & the Environment Research Centers. They can be inhaled from building materials, furniture, and household fragrances; medical devices, or even clothing. The Food & Drug Administration (FDA), however, has allowed phthalates in food contact items like packaging materials — and only found low amounts of the compound in them.
"Even though they have relatively short half-lives in humans, phthalates have been associated with a number of serious health problems, including infertility, testicular dysgenesis, obesity, asthma, and allergies, as well as leiomyomas and breast cancer," the authors of a 2010 study write. (On the other hand, the BCERC notes that research has shown no link between phthalates and breast cancer). The authors of this study also note that in order for serious health problems to arise, though, these phthalates must be consumed or absorbed on a daily basis.
Source: Chatonnet P, Boutou S, Plana A. "Contamination of wines and spirits by phthalates: types of contaminants present, contamination sources and means of prevention." Food Additives & Contaminants: Part A, 2014.
Published by Medicaldaily.com