Zac Efron's Broken Jaw Causes Speculation: Did The Ex-Disney Star Relapse Into Cocaine Addiction?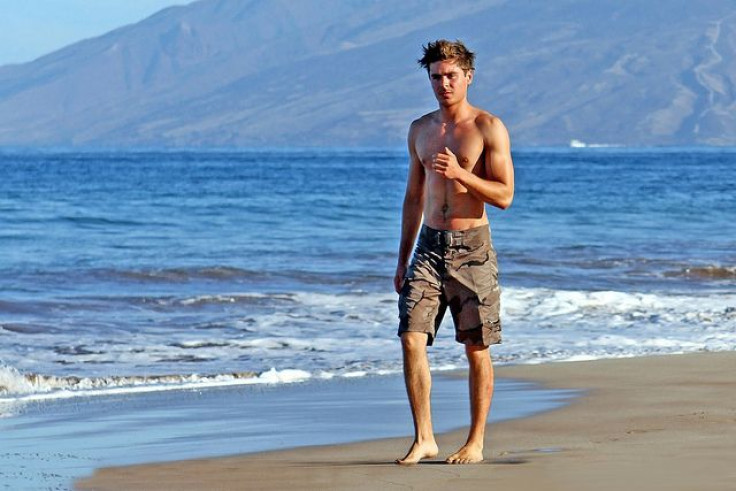 Actor Zac Efron broke his jaw this week in an incident that some are calling too hard to believe.
According to TMZ, 26-year-old Efron slipped on a puddle of water at his home and took a hard fall. He broke his jaw in the fall and reportedly had to have it wired shut. He also suffered a cut on his head that required stitches.
"He has to eat through a straw on a syringe. It's horrible," Adam Shankman, director and friend to Efron, told People. "He's in great spirits. He's just like, 'Wow. It hurts.' His jaw is wired shut. He has always been a klutz. And this is like a perfect Zac move."
Efron did not call 911 after the fall and there is no word on how Efron got to the hospital. The details about the actor's fall and subsequent treatment have not been made public by Efron nor his representatives. The implication by some blogs, including TMZ, is that Efron may have relapsed after completing a secret stint in rehab earlier this year for cocaine addiction and abuse of the party drug popularly known as "molly." Efron's problem allegedly spiraled out of control while he was filming the movie Neighbors, which was shot in April.
"We're told ... early this year, Zac and some friends went on a coke rager in a room at the SkyLofts at the MGM Grand in Vegas ... and caused around $50k in damage," wrote TMZ. "No word on who took care of the bill."
Though the circumstances of Efron's fall are unclear, it is obvious that the people around him support his recovery 100 percent. E! Online caught up with Michael B. Jordan, who said that his friend and co-star is doing just fine.
"He's good," Jordan said. "He's going to be OK. He's tough."
Published by Medicaldaily.com