Zika Sexual Transmission And Pregnancy Risks Update: How Long Should Infected Men Abstain?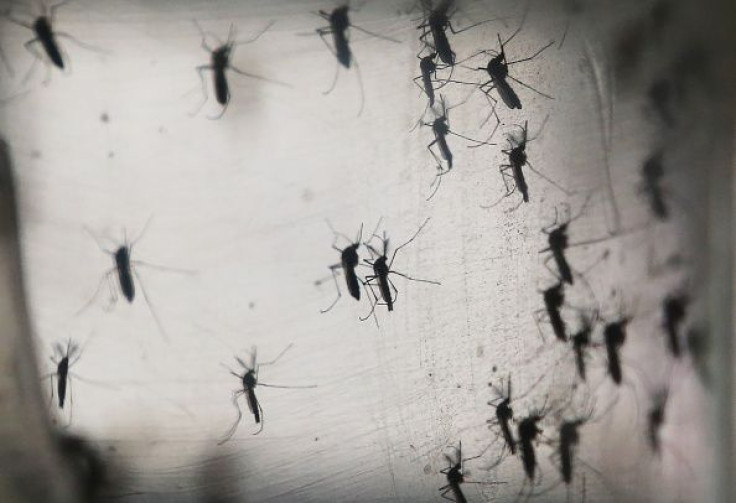 The U.S. Centers for Disease Control and Prevention has recently updated its recommendations for men who are trying to conceive while having been either infected with Zika or exposed to the virus. The organization previously recommended that man wait eight weeks before trying to conceive. Now the CDC says men should not try to conceive for six months.
"The updated recommendations incorporate what's been learned since the previous guidance was released," the CDC said in a statement announcing the change, NPR reported.
"The new time period for couples to wait to attempt conception when the man has possible Zika exposure but no symptoms [is] expected to minimize the risk of sexual transmission around the time of conception and prevent possible early fetal exposure to the Zika virus," the CDC added.
Earlier this year, the World Health Organization declared Zika virus — mainly spread by the bite of the Aedes mosquito and sometimes sexual transmission — an international health emergency. Zika is associated with multiple neurological disorders, as well as microcephaly in unborn children, a condition that causes them to be born with abnormally small heads and severe developmental impairments.
A new report from the CDC also revealed that, if infected with the virus, children and teens typically experience only mild illness. (The same is true for most adults.)
"Health care providers should consider a diagnosis of Zika virus disease in children who have an epidemiologic risk factor and clinically compatible illness and should counsel sexually active adolescents regarding the risk for congenital Zika virus infection and prevention of unintended pregnancies," write the authors of the new CDC report.
The organization also suggest that doctors be aware of the possibility of serious complications — like neurologic manifestations — in children, despite the virus' typically mild symptoms.
Read more:
Early Zika Symptoms 2016: Warning Signs That You're Infected And What To Do
Is There A Cure For Zika? Everything You Need To Know About The Mosquito-Borne Disease
Had Zika Virus? CDC Is Offering Men Who Have Been Infected $50 Gift Cards To Provide Sperm Donations
Published by Medicaldaily.com