Zika Virus In Florida: Everything You Need To Know About 14 New Cases In The Sunshine State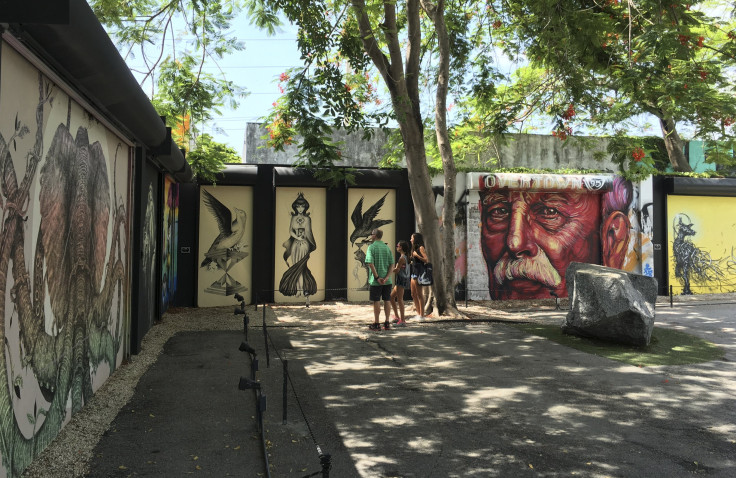 The Zika virus is officially a cloud over sunny Florida. In addition to the four cases found in Miami-Dade and Broward, at least 10 more people have been infected, Governor Rick Scott (R-Fla.) said on Monday.
Both the Florida Department of Health and Centers for Disease Control and Prevention (CDC) believe these Zika cases were acquired locally. That's a big deal considering most cases in the United States have largely been linked to time spent in affected areas throughout Latin America. If confirmed (since testing for Zika in mosquitoes isn't exactly easy), these would be the first instances of local transmission in the U.S., according to the New York Times.
One working theory is that a southern Florida mosquito bit someone who was unknowingly infected with Zika after traveling to an affected area, CDC Director Dr. Thomas R. Frieden said during a news briefing on Friday; the virus often doesn't present symptoms. And if in fact the mosquito is carrying the virus, the number of local transmissions could skyrocket in the coming months. Not just in Florida, either: Recent tourism data revealed an estimated 97.3 million people visited Florida in 2014, up 3.9 percent from 2013.
So far Frieden and health officials are investigating the Wynwood neighborhood in northern Miami, where two of the people infected with Zika were in early July. The Times reported that some working sites there are primed to attract mosquitoes (think pools of standing water) and there are more residents originally from the Dominican Republic and Puerto Rico — two countries home to their own Zika nightmare.
Frieden initially didn't see a reason to advise people to avoid Miami, at least not when the number of cases was still four. Now, Governor Scott is calling on the CDC to activate an emergency response team to assist the department of health with their investigation, sample collection, and mosquito control efforts.
"While we continue to learn more about this virus each day, we know that it is most harmful to pregnant women and their babies," Scott said. "For women who live or work in the impacted area and are either pregnant or thinking of becoming pregnant, I urge you to contact your OB/GYN for guidance and to receive a Zika prevention kit."
Published by Medicaldaily.com