Zika Virus May Lead To 'Global Epidemic' Of Microcephaly And Other Birth Defects Throughout The World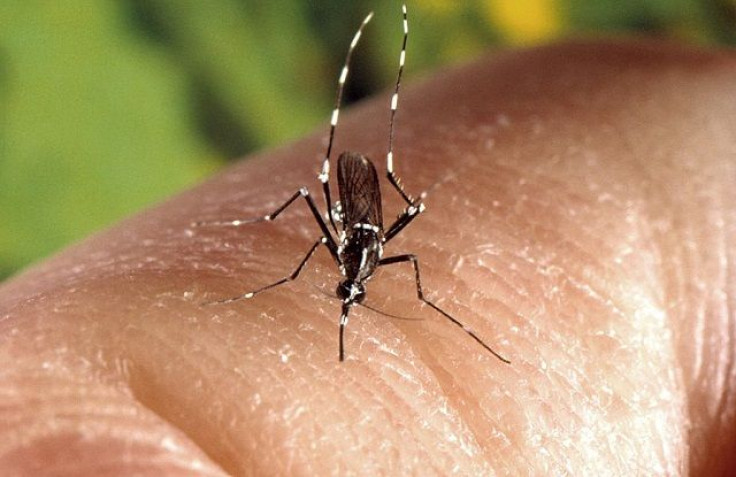 Despite ongoing research into the mosquito-borne Zika virus, the question of whether it actually causes children infected in the womb to develop a variety of birth defects, including microcephaly (an abnormally small head), still hasn't been proven. A new study published in The Lancet Infectious Diseases, however, claims to have found some of the strongest evidence yet.
The researchers analyzed the medical records of 32 Brazilian infants born between January and May of 2016 who developed microcephaly and compared them to a similarly matched group of 62 healthy infants. Eighty percent of the mothers whose children had microcephaly had been infected by Zika, compared to 64 percent of the mothers of healthy children, but none of the healthy children themselves tested positive for Zika, compared to 41 percent of the children with microcephaly.
"Our data suggest that the microcephaly epidemic is a result of congenital Zika virus infection," they concluded.
Despite the growing consensus surrounding the link between congenital Zika infection and birth defects, the simple comparison between healthy and microcephalic newborns, called a case-control study, is surprisingly the first of its kind to be performed. Though the researchers plan to expand the study by looking at more infants, they felt the early results were striking enough to publish as immediately as possible.
If anything, they may be underselling Zika's potential for fetal damage. Current tests for Zika are imperfect and there's no surefire way to completely rule out congenital Zika virus infection in tested newborns. It's unlikely that many of the remaining cases of microcephaly that weren't confirmed to coincide with Zika infection were caused by something else, the researchers wrote. Elsewhere, other research has indicated that Zika infection in the earliest trimesters of pregnancy may be especially risky for developing fetuses.
Armed with these latest findings, the researchers aren't holding back in declaring Zika to be an urgent health threat. Not only have they called for a formal recognition of Zika's ability to cause birth defects, thereby joining a short list of other infectious diseases (including rubella and herpes), they also warned that we must "prepare for a global epidemic of microcephaly and other manifestations of congenital Zika syndrome."
Currently, it's estimated that Brazil, the epicenter of the Zika outbreak, has seen more than 1,600 confirmed cases of microcephaly since the disease's emergence in the country, but it's expected that many children congenitally infected with Zika will experience a variety of health problems, ranging from learning disabilities to visual and hearing impairments. In the continental U.S., there have been more than 700 confirmed cases of Zika among pregnant women as of early September. Outbreaks of Zika have been seen on both sides of the world, with more than 50 countries worldwide reporting active cases.
Source: Barreto de Araújo T, Rodrigues L, Arraes de Alencar Ximenes R, et al. Association between Zika virus infection and microcephaly in Brazil, January to May, 2016: preliminary report of a case-control study. The Lancet Infectious Diseases. 2016.
Published by Medicaldaily.com