In Zika-Struck Puerto Rico, Trouble Delivering Donated Contraceptives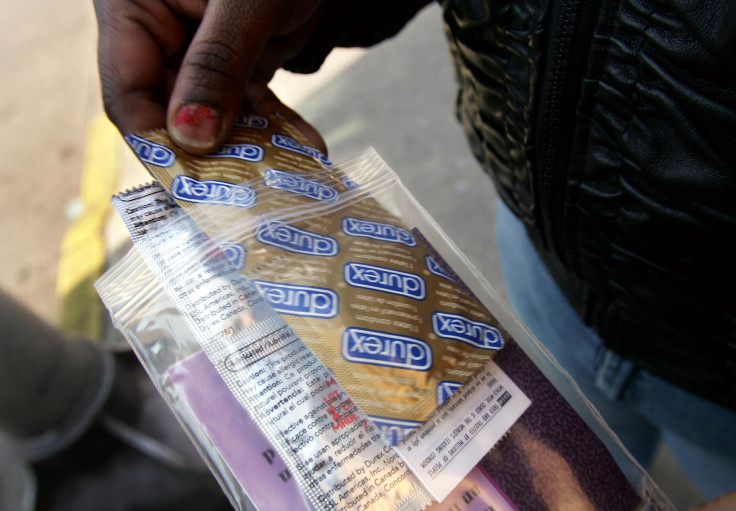 NEW YORK (Reuters) - Only a small fraction of contraceptives donated in Puerto Rico to prevent Zika-related birth defects are expected to get to the women who need them this month, public health officials told Reuters.
The donations - tens of thousands of intrauterine devices and birth control pill packs - came from major healthcare companies as the virus spreads rapidly through the island.
The delivery delays illustrate the struggles of Puerto Rico's healthcare system, which is faltering amid the commonwealth's financial crisis.
Hundreds of thousands of residents are expected to be infected in the coming months by the mosquito-borne Zika virus. Infections in pregnant women can cause microcephaly, a rare birth defect that can lead to severe developmental problems.
Many local doctors do not have the expertise to insert IUDs, and have not stocked them because of their high cost to patients.
The CDC Foundation, the U.S. public health agency's philanthropic arm that received the donations, said it needs $20 million for training and follow-up services to get the contraceptives to women.
"We have people who would love to have them available," said Dr. Carmen D. Zorrilla, professor of Obstetrics and Gynecology at the University of Puerto Rico School of Medicine. She is encouraging patients to wait at least a year to get pregnant.
As many as 138,000 women on the island are at risk of unintended pregnancy, based on historical trends and a lack of access to contraceptives, according to the U.S. Centers for Disease Control and Prevention.
Bayer AG, Allergan, Medicines360, Upstream USA and Merck have together contributed about 60,000 IUDs and 80,000 packs of birth control pills in recent weeks. The CDC estimates that about a quarter of Puerto Rico's 3.5 million people could be infected with the virus.
Dr. Judith Monroe, President and CEO of the CDC Foundation, said the organization has trained about two dozen doctors and raised about $1.7 million in cash, enough to provide 700 women free services starting in June. It needs to raise an additional $20 million to train and pay medical professionals who will provide the services.
In the meantime, the companies are still holding the donated devices and pills while the CDC Foundation lines up a licensed distributor in Puerto Rico.
At the behest of the CDC, the nonprofit in February began soliciting private sector donations for Puerto Rico, Monroe said in an interview. Raising extra money for contraceptive distribution was challenging as would-be donors may not yet grasp the urgency of the situation in Puerto Rico.
"We have an opportunity to be innovative," she said, referring to increasing access to "family planning across Puerto Rico, services that have not been there before on this scale."
DOCTORS UNDER FINANCIAL STRESS
Money is essential to train and pay medical professionals, many of whom are barely surviving because of the island's financial crisis and historically low reimbursement rates from the U.S. government's Medicaid insurance program for the poor, which covers nearly half of residents.
"It is hard, close to impossible to ask doctors to take anything else from their pockets," said Dr. Nabal Jose Bracero, who chairs the Puerto Rico section of the American College of Obstetricians and Gynecologists. "Things are very, very rough."
The current Zika outbreak was first detected last year in Brazil and has been linked to more than 1,400 cases of microcephaly. It has since spread to at least 39 countries and territories in the Americas. In Puerto Rico, at least 1,726 cases of Zika infection have been confirmed, including in 191 pregnant women, according to the Puerto Rico health department.
Zika is expected to arrive in the continental United States in the coming weeks as the weather warms. CDC officials expect that Puerto Rico will be hit harder given the prevalence of mosquitoes that carry the Zika virus on the island and a lack of infrastructure to protect against the insect bites.
Health care donors say they are now urgently focused contraceptive distribution.
"We are working with the CDC Foundation on the distribution arrangements to ensure that product gets to Puerto Rico as quickly as possible," said Gavin Corcoran, Chief Medical Officer at Allergan.
Bayer, Allergan and Medicines360 also have begun training a few dozen medical professionals to use their IUD devices, which need to be inserted and removed by a person with expertise to avoid potentially serious complications.
Despite the difficulties of distribution, Bracero said health professional in Puerto Rico are grateful for the contraceptive donations.
"It's overwhelming," he said, "one of the good things to come out of the horrible situation."
(Reporting By Jilian Mincer; Editing by Michele Gershberg and Brian Thevenot)
Published by Medicaldaily.com