Zookeeper, Dave Styles, Attacked By Tiger At Australia Zoo, Suffers Neck Wounds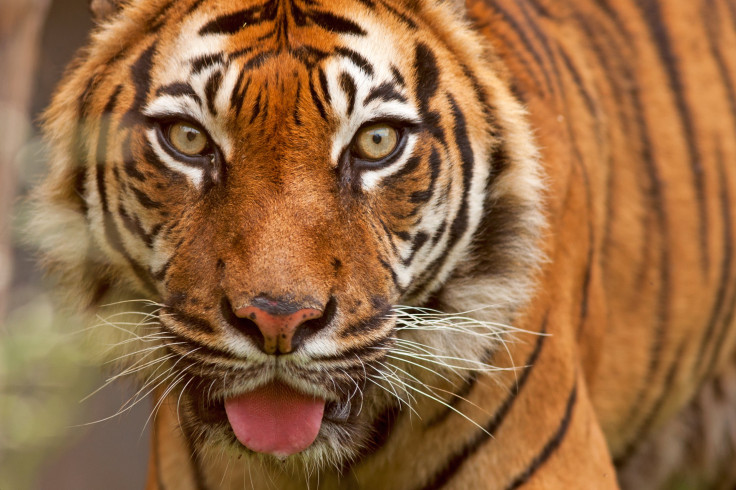 A zoo worker at Australia Zoo, 30-year-old Dave Styles, is now in the hospital after suffering a tiger attack on Tuesday. During a show that had drawn a large crowd of visitors, the tiger handler was bitten on the neck and shoulder after the tiger's playful moment turned violent.
"Senior tiger handler Dave Styles is recovering following surgery at the Royal Brisbane Hospital after an incident during a tiger demo today," the Australia Zoo tweeted. "He is stable and recovering in [the] hospital. Our support is with him and his family." The Australia Zoo is known as the Home of the Crocodile Hunter, Steve Irwin, whose family runs the zoo. During the past two decades, the zoo has grown significantly, employing over 500 people, and is one of the most popular tourist attractions on the Sunshine Coast.
The zoo's director, Wes Mennon, said the tiger was being playful but got too excited and "just grabbed him in [the neck] and let go pretty much immediately once the other handlers grabbed him," he told Sky News. "Our emergency response team were on the scene immediately. They acted professionally and calmly. My hat goes off to them." There was reportedly a large crowd of visitors watching when he was attacked.
In 2009, there was another tiger incident at Australia Zoo, when a handler needed stitches after a Sumatran tiger scratched him during a play session. Al Mucci, Queensland president of the Zoo and Aquarium Association, told The Australian that the zoo staff have "done what they can" when it comes to providing safety and emergency protocols when dealing with the animals. "I wouldn't say it's common to have an incident, but when you're working with large beasts … when you get a bump, a knock or a scratch, it hurts. Incidents still occur from time to time."
Styles suffered two puncture wounds in the neck and remained conscious when he was rescued and flown to the hospital in a helicopter. "The neck is a very complex area and contains lots of serious structures including blood vessels and, perhaps most importantly, the airway," Dr. Andrew Haggerty of the air rescue charity RACQ CareFlight told Sky News. "Any bleeding in the area itself could cause significant complications." As for the tiger who attacked the handler, the Australia Zoo tweeted that it will "continue to be cared for" at the zoo. Steve Irwin himself was the victim of an animal attack in 2006, when he was killed after being stung by a stingray.
Published by Medicaldaily.com