Zurich To Offer Drive-In 'Sex Boxes': Is This Safer For Women?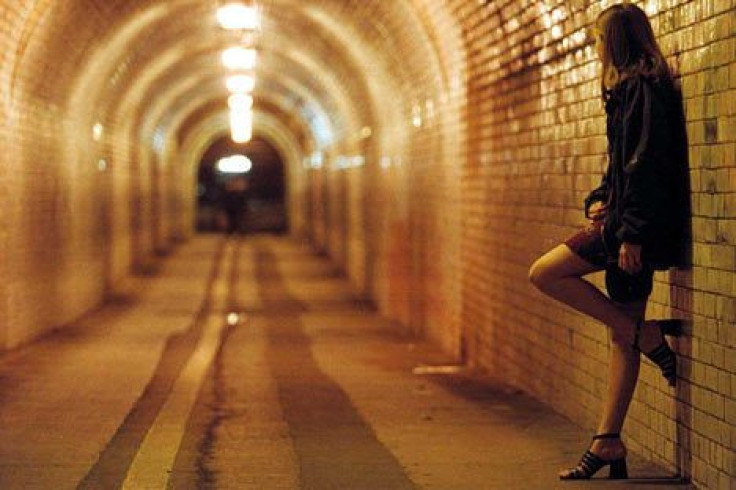 How else would a city use an awkward and unwanted tract of land running between a rail yard and the fence of a major highway? Zurich is building a drive-in for prostitutes.
The sex trade has been legal in Switzerland since 1942 and is taxed by the government, with some urban areas even permitting street prostitution. Although Zurich remains "no destination for sex tourism," the city offers a variety in the way of strip clubs, brothels, and "expensive" escort services, according to "In Your Pocket" guides. Kindly, the online tourism guide also advises that most street prostitutes are victims of sex trafficking, while other women choose the trade under milder duress from economic forces.
Voters in Zurich chose to spend $2.6 million to build a central worksite for sex workers, relocating the sex trade from downtown while offering greater protection from organized crime and other lowly characters. "We built this place to be secure for the sex workers," Michael Herzig, of Zurich's social welfare department, told the Washington Post. "We can't solve the whole problem of exploitation and human trafficking, but at least we want to reduce the harm, especially the violence."
The sex workers will pay a $43 annual membership fee, in addition to a per diem tax of $5.40
Several dozen women are expected to use the "sex boxes," an infrastructure of open wooden garages along a small circular driveway formerly part of an industrial park. The women would greet customers along the driveway to negotiate price before driving through. Funded by the city, the facilities will be open all night and offer a baseline of convenience and safety for the sex workers, including bathrooms, lockers, small café tables, and showers. Although the city won't use security cameras at the facility, the women will be provided with an emergency "panic button" and access to on-site social workers housed in an adjacent office building.
The city also painted the outdoor bathrooms at the city facility in soft blue and pink and strung colorful light bulbs as well as "positive" signs encouraging condom use and other behaviors. "We built the place to be secure for the sex workers [and] it also had to be discreet for the sex workers and the clientele," Herzig said. "But we thought if we build the place, we can also make it look good."
Jean-Marc Hensch, a business executive who leads a neighborhood association in the city, said the facility would draw prostitutes from residential areas, where men and women defecate on the streets and have sex in the open. "It's an experiment," he told the Washington Post. "It was absolutely urgent to find a solution."
The drive-thru service would be open nightly from 7 p.m. to 5 a.m.
Published by Medicaldaily.com