'13 Reasons Why': Netflix Series Linked To More Suicide Web Searches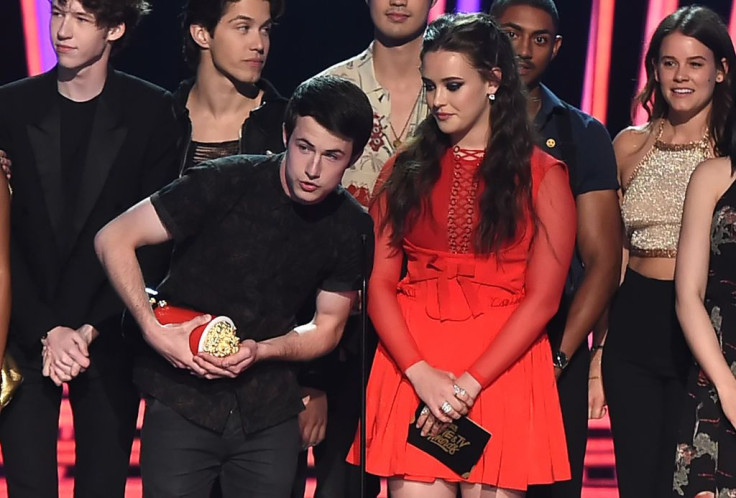 When the controversial Netflix series "13 Reasons Why" was released, more Americans began searching the internet for topics around suicide, according to a new study.
The 13-episode teen drama depicts the fictional story of the suicide of a teenage girl who left behind a series of audio recordings that detail the mystery of her decision to kill herself. After the series stirred much debate due to its frank and graphic content, a team of researchers decided to analyze whether the the show encouraged the public to search the internet for information related to suicide. The data revealed that all suicide searches were 19 percent higher than expected after the show was released. The spike in searches came from suicide prevention phrases, but more concerning, searches indicating suicidal ideation such as "how to commit suicide," was up 26 percent.
Read: Suicide Contagion May Have Played A Role In Chester Bennington's Death
"While it's heartening that the series' release concurred with increased awareness of suicide and suicide prevention, like those searching for 'suicide prevention,' our results back up the worst fears of the show's critics: The show may have inspired many to act on their suicidal thoughts by seeking out information on how to commit suicide," study author John W. Ayers said in a statement.
In the study, published in JAMA Internal Medicine, Ayers and his colleagues at San Diego State University, analyzed Google Trends, which is a public archive that shows how often a particular search-term, keyword, or phrase is entered over a specific period of time. The team gathered searches from March 31, 2017, the debut of the series, until April 18, a date they selected as the end date because searches after this date may have been related to the suicide of former NFL player Aaron Hernandez.
They looked for all searches with the word "suicide," with the exception of those containing the word "squad" because they were most likely in reference to the 2016 feature film "Suicide Squad." The team then compared the search frequency of all of the related phrases searched from March 31-April 18 to a theoretical scenario based on past Google search trends.
"In relative terms, it's hard to appreciate the magnitude of '13 Reasons Why's release," study coauthor Mark Dredze said in a statement. "In fact there were between 900,000 and 1,500,000 more suicide-related searches than expected during the 19 days following the series' release."
Read: What Suicide Notes Reveal: Professor Studies Last Letters To Understand Why People Take Their Lives
It's not confirmed that the searches led to actual suicides, but in their paper the authors cite a prior study that found an association of suicide search trends and actual suicides in Taipei City, Taiwan.
Ayers and his colleagues have asked Netflix to remove the show and make changes so that it aligns with the World Health Organization's guidelines for media professionals. "Moreover, the planned second season, and all suicide related media, might undergo testing before wide release to prevent well intended content from producing unintended results."
Season two of the controversial series premieres on Netflix in 2018, according to E! News.
If you or a loved one needs support, the National Suicide Prevention Lifeline is available 24/7, offering free and confidential services for people in distress. Their phone number is 1-800-273-8255. If you'd prefer to chat online, you can speak to a specialist through the Lifeline Crisis Chat.
See also: 8 Most Popular Google Searches About Anxiety And Stress; Here's The Answers
7 Most Popular Google Searches About Antidepressants: Are They Addictive? Effective? Bad For Your Body? The Answers
Published by Medicaldaily.com