Suicide Contagion May Have Played A Role In Chester Bennington's Death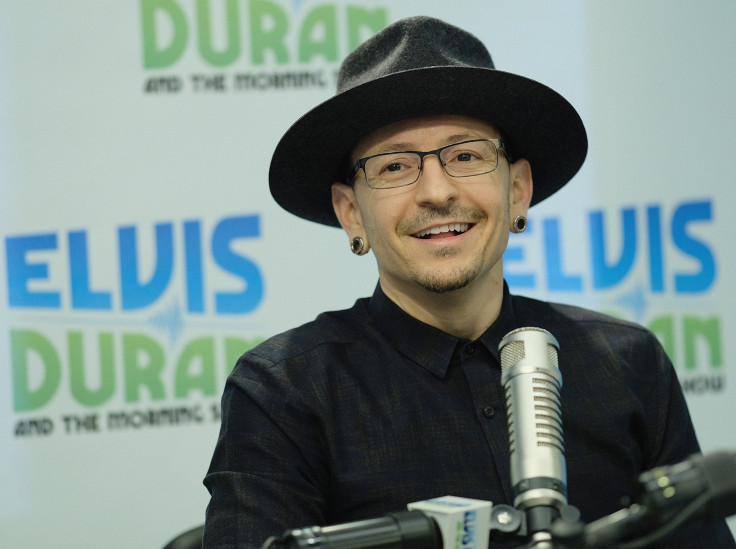 On July 20, Chester Bennington, 41, the lead singer of Linkin Park, died of suicide after hanging himself. The death came as a shock to fans throughout the world, with many citing a history of drug and alcohol abuse as the underlying cause, but suicide contagion following the death of his close friend Chris Cornell may have also played a role.
Bennington was very close with Cornell, the lead singer of the bands Soundgarden and Audioslave, and some believe that his suicide in May could have been the catalyst for Bennington's decision to take his own life on the same day that would have been Cornell's birthday. Although no one can know what was going through Bennington's mind at the moment of his death, suicide contagion is a recognized phenomenon where vulnerable individuals are more likely to attempt or complete suicide after a close friend, family member, or even a celebrity takes their own life.
"There is a legitimacy to this hypothesis," Scott Dehorty, LCSW at Delphi Behavioral Health in Maryland, told Medical Daily. "The suicide of a loved one may give light to the idea that this is really an option, if it gets too hard, that this really is a way out for me."
In addition, Dehorty suggested that suicide contagion may also result from seeing the display of love and grief shown following a loved one's suicide.
"If someone were to see the outpouring of affection, support and grieving over someone like Chris Cornell's death, there may be the thought that 'I'm isolated and alone, feeling unloved, that may be a way to get that,'" explained Dehorty.
Read: Committing Suicide Increases Family, Friends' Risk Of Attempting Suicide By 65%
According to a 2016 study, individuals who lost a family member or friend to suicide are 65 percent more likely to attempt the act themselves compared to those who lost a loved one to natural causes. Individual risk of committing suicide following the suicide death of a close friend or family member goes up by 10 percent.
"Our results highlight the profound impact that suicide might have on friends and family members," study author Dr. Alexandra Pitman stated in a press release. "However, these outcomes are by no means inevitable."
Bennington reportedly was very affected by the death of Chris Cornell; he sang Leonard Cohen's "Hallelujah" at Cornell's funeral and wrote a tribute to him the day after his death, Variety reported. What's more, Bennington killed himself on what would have been Cornell's 53 birthday.
Reports suggest that Bennington had a history of sexual abuse and drug and alcohol problems, The New York Times reported, all of which could make him more vulnerable, and therefore susceptible to contagion suicide. A history of sexual abuse has long been noted as a risk factor for suicide later on, The Huffington Post reported. What's more, according to the Centers for Disease Control and Prevention, alcohol and drug abuse are the second most common cause of suicide in America, surpassed only by depression and mood disorder.
"You can't really compartmentalize any of it. Not only does the drug and alcohol abuse increase the risk factor, we add in the mental health and trauma," said Dehorty. "Throw on top of all that, fame accolades from the outside, criticism from the outside, being in the spotlight not knowing how to handle that. Fame can make one feel even more disconnected from people."
Please remember that support is always available at the National Suicide Prevention Hotline, and you can call anytime with no questions asked. If you are feeling depressed, or if you suspect a friend or loved one is contemplating suicide, please speak up before it is too late.
"First and foremost, if you are a true fan then you want to celebrate their life, not their death. That's really how you are a fan," added Dehorty. "Also, you can learn from the decisions that he made in the end. The only way that this is a mistake is if we don't learn from it."
See Also:
Suicide In America: Rate Reaches All-Time High, Especially Among Teen Girls
Teen Suicide Attempts Drop: Are Same-Sex Marriage Laws Responsible?
Published by Medicaldaily.com