2010 Health Law Fight Appealed to Supreme Court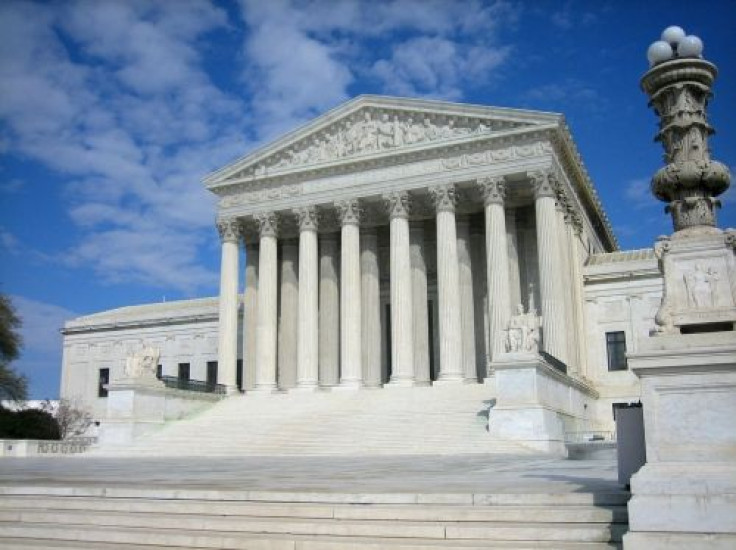 A showdown at the Supreme Court over the Obama administration-supported 2010 healthcare law came a step closer to becoming a reality on Wednesday.
The Administration and group of 26 States and a business group filed separate appeals to the nation's highest court that will likely determine whether the law is constitutional.
The 2010 law known as the Affordable Care Act requires virtually everyone to buy health insurance or pay a penalty, a requirement known as an individual mandate.
The Administration's appeal came through the U.S. Justice Department, which asked the Court to review a decision by a federal appeals court in Atlanta which said the mandate – the key provision in the law – was illegal.
Other federal appeals courts have ruled the law was constitutional, setting up diverging opinions. The Department alluded to those in a statement it released Wednesday.
"The Department has consistently and successfully defended this law in several court of appeals, and only the 11th Circuit Court of Appeals has ruled it unconstitutional. We believe the question is appropriate for review by the Supreme Court," the Department said.
"Throughout history, there have been similar challenges to other landmark legislation such as the Social Security Act, the Civil Rights Act, and the Voting Rights Act, and all of those challenges failed. We believe the challenges to Affordable Care Act — like the one in the 11th Circuit — will also ultimately fail and that the Supreme Court will uphold the law."
In separate requests, the U.S. federal government and a combined group of twenty six states and a business group asked the U.S. Supreme Court to review a decision which struck down the 2010 healthcare law known as the Affordable Care Act.
Earlier in the day, twenty six states and a group representing small businesses appealed to the Supreme Court, asking it to review the constitutionality of the entire 2010 law championed by President Barack Obama and the then-Democratic-led Congress.
The National Federal of Independent Business on Tuesday said the petition made "seeks an expeditious resolution, during the Supreme Court's upcoming term."
The appeal by the NFIB and states targets the rest of the law, which was upheld by the Atlanta court. the 11th Circuit Court of Appeals.
At issue, the NFIB said, is whether the entire new health-care law should be invalidated because the individual mandate exceeds the enumerated powers granted to Congress by the Constitution.
"It is now imperative that the Supreme Court rule on whether the entire law can stand without the mandate," said Karen Harned, a director at the NFIB.
One federal court has upheld the mandate while another has struck it down. The NFIB lost its case
"While the survival of the new health-care law remains an open question, small businesses and individuals will continue to face uncertainty and trepidation, hesitant to hire or expand," Harned said.
"In filing our petition today, we are attempting to impress upon the Court the urgency of this issue."
Published by Medicaldaily.com