2023-24 COVID-19 Vaccines Should Target XBB Variants, FDA Staff Says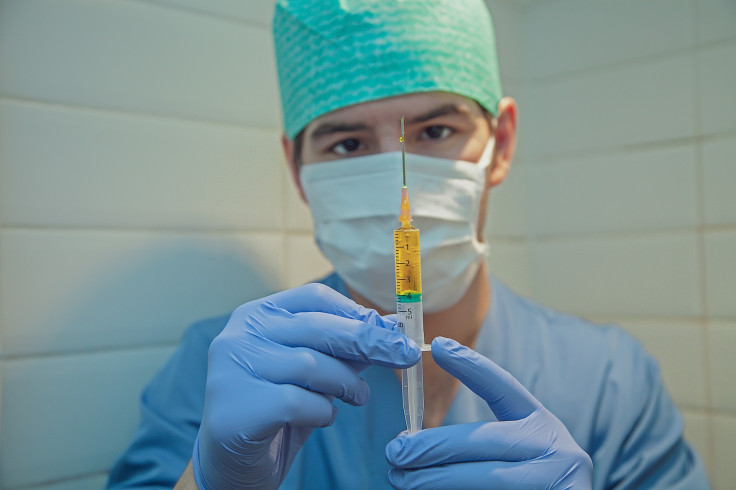 The development and manufacturing of COVID-19 vaccines for the upcoming 2023-2024 campaign should focus on targeting one of the currently prevalent XBB variants, according to staff reviewers from the U.S. Food and Drug Administration (FDA).
The comments were shared in documents released in advance of an FDA panel meeting scheduled for Thursday, where independent experts will provide recommendations regarding the strain to be addressed by an updated COVID-19 booster, as reported by Reuters.
As previously reported, FDA advisors are convening to discuss the next phase of COVID-19 vaccines and determine which strains should be targeted in the post-pandemic era.
The plan for the fall overhaul of COVID-19 vaccines aims to initiate an annual rollout of COVID vaccines that aligns with the cycle of flu shots, according to public health experts.
In May, an advisory group to the World Health Organization (WHO) recommended that COVID-19 booster shots for the year be updated to target XBB subvariants.
During the previous vaccination season in the United States, COVID vaccine boosters featured a bivalent shot that included the original vaccine strain and Omicron.
Data from the Centers for Disease Control and Prevention (CDC), current until early May, showed that approximately 17% of individuals in the United States received a COVID booster shot during the 2022-2023 vaccination season.
COVID-related deaths in the country experienced a spike in January but have mostly declined since then, with a 14.3% decrease in the past week.
Regulators emphasize the need to update vaccines to adapt to the unpredictability of the virus.
"The evolution of SARS-CoV-2 shows no sign of slowing down, although immunity appears to be reducing severe clinical outcomes," stated the FDA's staff to Reuters.
According to the FDA's reviewers, the COVID vaccination campaign should introduce a monovalent vaccine targeting either XBB.1.5, XBB.1.16, or XBB.2.3, as these XBB subvariants accounted for over 95% of circulating virus variants in the U.S. by early June 2023.
COVID-19 vaccine manufacturers such as Pfizer/BioNTech, Moderna Inc, and Novavax Inc are already working on developing versions of their respective vaccines that target XBB.1.5 and other currently circulating strains.
Last month, WHO Director-General Tedros Adhanom Ghebreyesus cautioned about a new potential global threat arising unexpectedly while acknowledging that new COVID-19 surges could still occur as new variants circulate.
"The threat of another variant emerging that causes new surges of disease and death remains. And the threat of another pathogen emerging with even deadlier potential remains," warned Ghebreyesus during the World Health Assembly (WHA) held in Geneva, Switzerland.
He urged member states to remain vigilant, enhance surveillance efforts and strengthen emergency response programs.
Published by Medicaldaily.com