COVID-19 Vaccine Fall Overhaul: What You Need To Know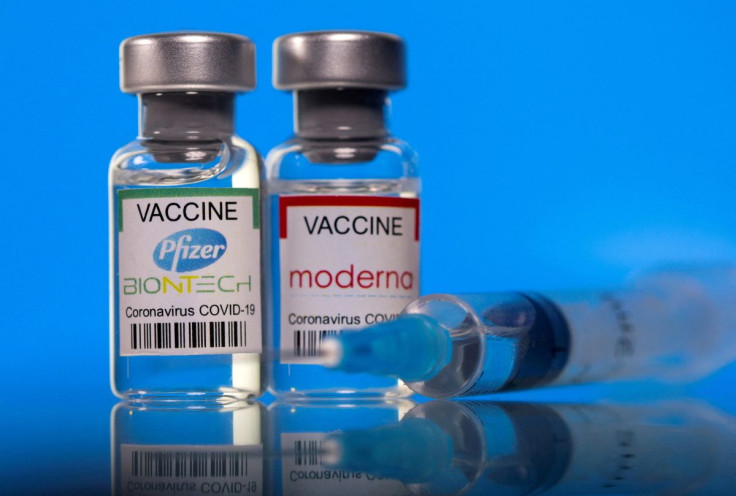 The COVID-19 pandemic may be a thing of the past now, but the risk of catching the viral disease remains. And so, pharmaceutical companies are still hard at work in delivering vaccine and booster supplies wherever needed.
In the U.S., regulators have already settled on a new strategy for vaccination that would require yearly updated shots, similar to how the flu shot is rolled out every fall season, according to Science.
The U.S. Food and Drug Administration advisers are reportedly convening on June 15 to discuss the next iteration of the COVID-19 vaccine and which strains of the virus it should target. From there, the agency would then greenlight a version that pharmaceutical companies will mass-produce ahead of its fall release.
Earlier this week, Pfizer and Moderna relayed their plan via CNBC to make new versions of their vaccines that would aim to provide broader and longer-lasting immunity against SARS-CoV-2 infection instead of the regularly updated boosters.
The new versions would be ideal in the post-pandemic era since they would simplify how people coexist and deal with the risk of catching the virus annually. The yearly dose pattern works well for the flu, so companies want to do the same with their COVID-19 vaccines.
Interestingly, instead of getting two separate shots each fall season — one for the flu and the other for COVID-19, Pfizer and Moderna plan to release vaccines with a dual purpose. Not only would they be capable of protecting against COVID-19, but they could also target other respiratory diseases, such as the flu.
Both Pfizer and Moderna are working on new vaccines that target both COVID-19 and the flu. Pfizer is also developing another shot that targets both COVID-19 and RSV. However, these dual-purpose vaccines are unlikely to become available until 2024 to 2025.
For this fall season, the goal is to kickstart the planned annual COVID-19 vaccines. This way, people, especially the immunocompromised, won't have to worry about getting jabbed every three months or so.
Last week, the World Health Organization (WHO) issued a statement on the antigen composition of the COVID-19 vaccines, saying pharmaceutical companies should design updates that no longer target the original strain of SARS-CoV-2 since it is no longer circulating in humans.
In the same breath, the organization shared that its advisory group recommended having a single-strain fall vaccine for the XBB.1 lineage, which is currently dominating across continents. However, the WHO maintained that it's open to other formulations as long as they enhance mucosal immunity for improved protection against COVID-19 in the post-pandemic era.
Published by Medicaldaily.com