22 Schoolchildren In India Die After Eating Contaminated Food From A Countrywide Meal Program; In Aftermath, Headmistress Of Goverment-Run School Has Gone Missing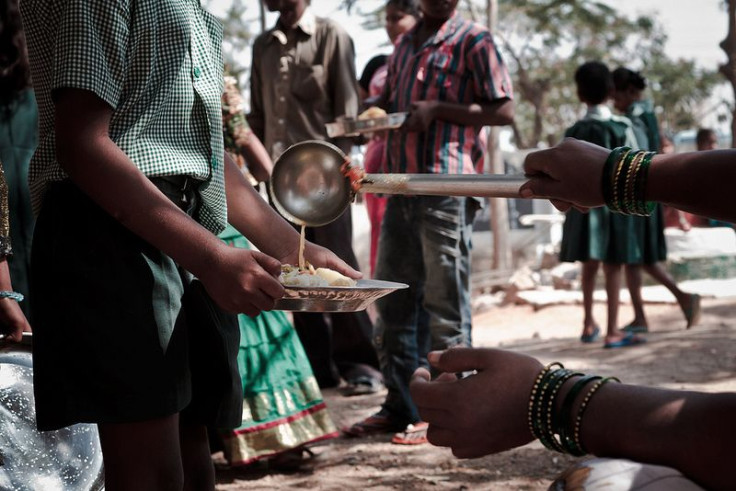 Twenty-two schoolchildren between the ages of eight and 12 died after eating food from India's "Midday Meal" program, which was found to contain harmful pesticides, said officials from the northern Indian state Bihar. Doctors fear more deaths are expected.
The headmistress of the primary school in the village of Gandaman has gone missing since the deaths were reported, and it is unclear how involved she was in the matter.
"The food was stored in the house of the headmistress," said Sujeet Kumar, district superintendent of Kargil police. "She has been missing since the deaths were reported. But this doesn't establish her involvement in the tragedy."
Children from the school were fed "vegetables and rice," which reportedly contained a common pesticide used in agriculture known as organophosphorus, BBC reported.
According to the Centers for Disease Control and Prevention, organophosphorus is an insecticide often used for killing insects in crops. Humans are usually exposed to the deadly chemical through hand-to-mouth contact, but deadly effects are known to occur by inhalation as well.
Direct exposure to organophosphorus can lead to immediate nausea, vomiting, irregular or slowed heart rhythm, difficulty breathing, paralysis, and a potential seizure. It is unclear exactly how many children have been hospitalized due to the horrific incident, but BBC reported that 47 students became ill shortly after ingesting the government-funded free meals.
The contaminated food was part of India's countrywide meal program. In hopes of ending hunger in 1.2 million schools around India, especially in states like Bihar, which is considered one of the poorest in the country, the government-run food program was established to bring to healthy food options to around 120 million schoolchildren.
But while this is a noble initiative, the food that ends up getting distributed is not always in the best condition. Government officials have pointed to issues with transportation and storage as possible causes for Tuesday's tragic events.
"Food is not being checked before it is being served," state education minister PK Shahi told BBC.
"The scale at which the operation is being carried out, serving food to 20 million children every day and that too in remotest village schools, checking food before it is served — that itself is a challenge."
Government officials have offered a compensation of 200,000 rupees ($3,390) to any family who lost a child. Chief Minister Nitish Kumer has also called an emergency meeting to examine the situation, which residents of the village believe is not an isolated incident.
Published by Medicaldaily.com