2nd Ebola Patient, Nancy Writebol, Due To Arrive In US For Treatment As World Rushes To Send Aid To Africa And Develop Vaccine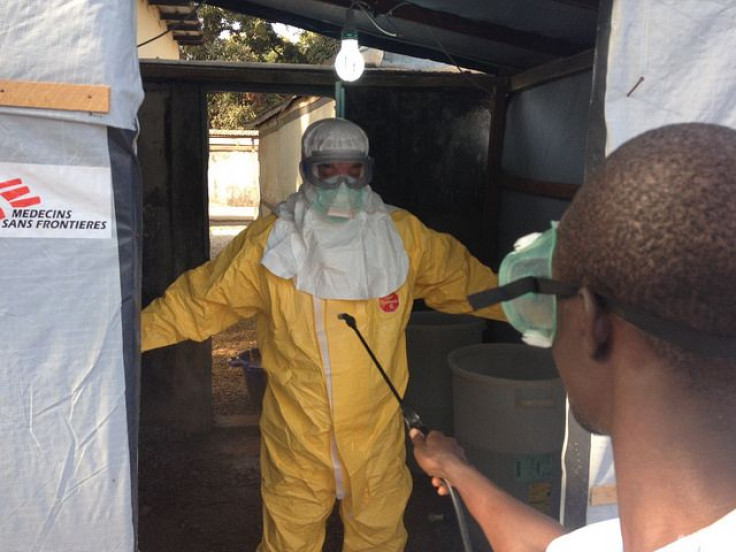 Nancy Writebol, the second of two American health care workers to become infected with Ebola while volunteering in Liberia, is due to arrive in the U.S. for treatment tomorrow. Although the death toll has quickly surpassed the 700 mark, reports of new treatments, vaccine developments, and increasing international aid has sparked hope that this devastating outbreak could actually be defeated.
Second Ebola Patient Due To Arrive
Through the combined efforts of the U.S. government and the Christian charity group, Samaritan's Purse, Writebol and Kent Brantly, an American doctor, received permission to return to the United States for the continuation of their Ebola treatment, NBC News reported. Some expressed fears of having Ebola patients treated in hospitals on American soil, but the Centers for Disease Control and Prevention reassured that they had "very well-established protocols in place to ensure the safe transport and care of patients with infectious diseases back to the United States." According to Tom Frieden, director of the Centers for Disease Control and Prevention, the most important measure in protecting Americans from Ebola is not protecting U.S. borders but stopping the disease at its source in Africa.
If any cases of Ebola do occur in the U.S., Frieden assures that any American hospital with an Intensive Care Unit is equipped to handle patients. The Emory University Hospital infectious disease unit, where Brantly currently is being treated and Writebol is due to arrive, is more than prepared to treat Ebola patients. It is one of only four centers in the U.S. that is specially equipped to treat people exposed to the most dangerous viruses, The Associated Press reported.
What Is Being Done
On Friday, the World Health Organization director general, Dr. Margaret Chan, introduced a $100 million relief plan to the leaders from Guinea, Liberia, and Sierra Leone, The New York Times reported. The plan consisted of deploying hundreds more medical professionals. "Let me assure you: you are not alone in facing this unprecedented outbreak with all its unprecedented challenges," Cho told the African leaders, adding that the meeting "must mark a turning point in the outbreak response," according to the WHO transcript.
In addition to plans to stop the virus's spread, there are also efforts being made to implement new treatment options. Both Brantly and Writebol received an experimental serum to treat Ebola. Kent also received a blood transfusion from a young survivor of the virus, a treatment that was found to work in past outbreaks. "It's encouraging that he seems to be improving … and we're hoping that he'll continue to improve," Frieden told CBS News, also cautioning that it was still too soon to make any predictions on Brantly's survival.
As well as treating the virus, the NIH is speeding the developments of an Ebola vaccine. So far, the vaccine has been "highly effective in preventing infection in [a] monkey model," NIH Director Anthony Fauci told the NY Daily News. Still, even though the researchers are working "as fast as you possibly can," it will take some before a completed vaccine will be available to the public. Human trials are expected to begin in September, and researchers are hoping that results can be expected as soon as January.
Published by Medicaldaily.com