3-Armed Robot Could Operate On Babies In The Womb And Help Eliminate Birth Defects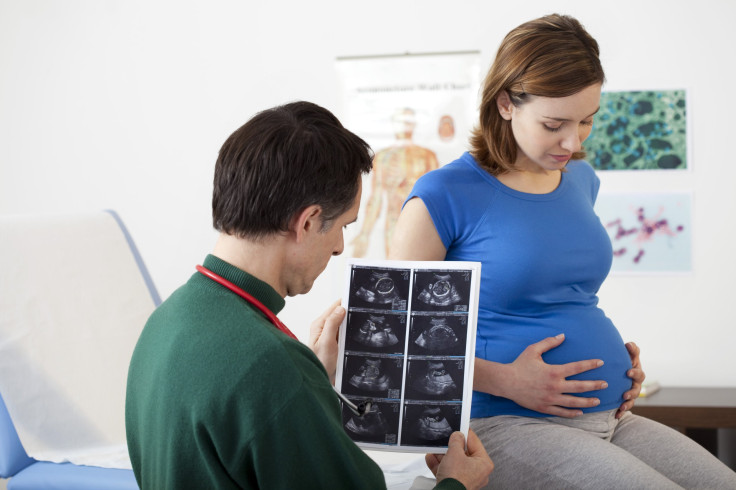 Plenty of babies have birth defects that are identified by physicians before they are born. Many times, however, doctors aren't able to operate on them until after their birth. But by then, it might be too late.
Recently, scientists have been working on tackling this problem by developing a robotic arm that would complete surgery on babies in the womb, to help alleviate or eliminate birth defects. "Most birth defects can be prevented if we can intervene earlier," Professor Sebastien Ourselin, of the University College London (UCL) Center for Medical Image Computing, told CNN. "But currently, surgical delivery systems are not available, and operating on babies in the womb is reserved for just a handful of the most severe defects as risks are too high."
This robotic arm developed by researchers at UCL and KU Leuven in Belgium would be able to enter the mother non-invasively to perform surgery. Currently, the arm is designed to operate on babies with spina bifida, a disease that causes a lesion on the back leaving the spinal cord exposed in the womb. Other disorders the arm would operate on include twin-twin transfusion syndrome, which involves blood passing abnormally between twins sharing a placenta, and fetal lower urinary tract obstruction.
Though fetal surgeries have been completed in the past, surgery on spina bifida is exceptionally difficult and dangerous, and currently only performed in five countries where special teams are present. "Where surgery is available in Europe, people are reluctant and fearful of the side effects," Dr. Jan Duprest, one of the researchers at KU Leuven, told CNN. "Robotic surgery is becoming popular these days and we need to take advantage of that and improve not only the number of patients choosing surgery, but also improve the freedom with which we can operate using these flexible probes."
About 120,000, or three percent, of the four million babies born in America annually have some complicated birth defect. Fetal surgeons have treated babies suffering from amniotic band syndrome, neck mass, pulmonary agenesis, and various other diseases, but the robotic arm would expand treatment and make it safer.
Ourselin and his team will complete this project using a $17 million grant from the Wellcome Trust and Engineering and Physical Sciences Research Council. The robot will consist of a photoacoustic camera providing 3D images of the fetus, and two arms that could seal the gap in the spine. If the device proves successful, researchers plan to expand its capabilities to include different types of surgeries and treat congenital heart disease. They may even be used in stem cell therapies.
"We want to go in at 16 weeks to provide the greatest benefit to patients and no one is doing this yet," Ourselin said. "The most important thing is to reduce the invasiveness of the procedure as you want to avoid causing pre-term labor. If we can make this possible, we want to expand treatment to be possible for all diseases which are already present at birth."
Published by Medicaldaily.com