3 Orgasm Tips For Straight Women: The 'Golden Trio' Gives You Better Sex, Study Says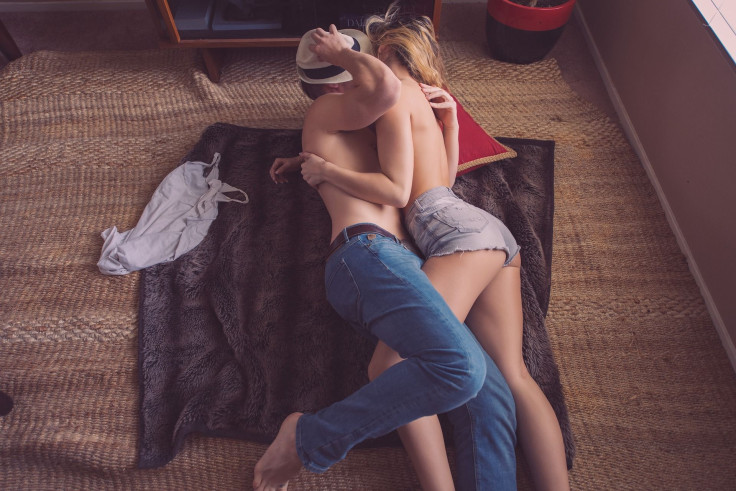 Ladies, you don't have to fake it anymore, the secret's out that you're probably not having an orgasm. At least, if you're a heterosexual female, according to a new study that analyzed the sex lives of more than 52,000 Americans.
Nearly all heterosexual men claim they usually orgasm during sex, roughly 95 percent, compared to their female partners who only reach climax about 65 percent of the time. Gay and bisexual men also report being fairly satisfied with 89 and 88 percent (respectively) finishing. Bisexual females are doing slightly better than their straight counterparts with a climax rate of 66 percent.
Read: What Is Sexual Narcissism? Signs Of Personality Disorder And Its Effect On Sexual Satisfaction
"Relatively few heterosexual women orgasmed through vaginal sex alone," the authors note in the report, published in Archives of Sexual Behavior.
In what may be a surprising discovery for men, women were more likely to orgasm if sex included what's being referred to as the "golden trio" of deep kissing, manual genital stimulation and oral sex (on top of vaginal intercourse), according to the report.
Other behaviors that could improve your sex life include good communication skills. Partners who asked for what they wanted in bed and praised their significant other based on performance reported orgasming more. According to the Kinsey Institute, who partnered with the universities on the study, females achieve more orgasms as they get older, while the opposite is true for men. This could be attributed to women feeling more comfortable expressing their desires as they mature.
Wearing lingerie, trying new positions, acting out fantasies and saying, "I love you" during sex were also linked to more satisfying endings.
Read: Moaning During Sex: Why Some People Make Loud Noises Even Before Orgasm (And What The Effect Is On Their Lovers)
About 92 percent of women who almost always orgasm report being happy with their relationship overall, though it's not clear whether good sex is the cause or effect of relationship bliss.
This study was conducted by researchers from Indiana University, Chapman University and Claremont Graduate University from data in a survey posted on NBC News. A total of 52,588 men and women between the ages 18 to 65 years were willing to answer questions about their sex lives and orgasm frequency. All participants were in relationships defined as married, remarried, cohabiting or dating/seeing someone.
See Also:
Why Sex Addicts Feel Lonely On Valentine's Day (And Might Act Out): Experts Explain
What's Going On In Sweden 2017? Town Official Recommends Swedes Get Hour Paid Leave From Work To Have Sex With Partners
Published by Medicaldaily.com