3 Sisters Hold Joint Wedding So Dying Mom Can Attend: Becky Swales Dies Of Breast Cancer 1 Day After Attending Ceremony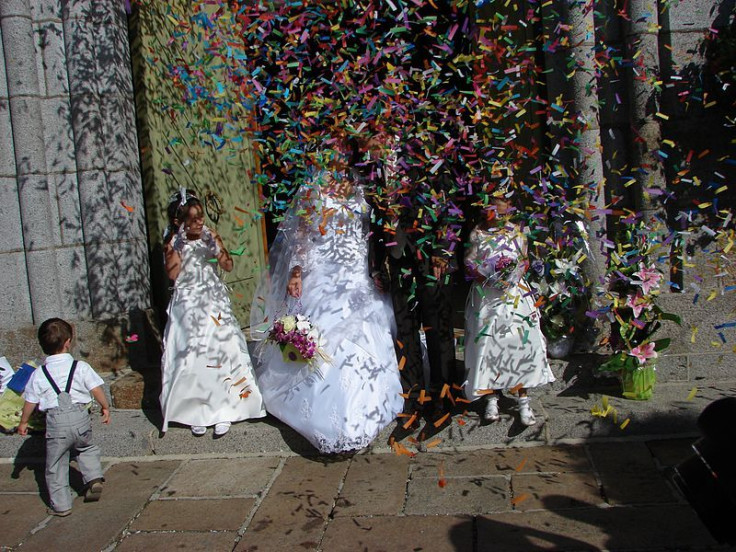 Georgia mom Becky Swales battled breast cancer for four long years. But this year, the cancer advanced so much that doctors said she would only have months to live. Because they didn't want their mom to miss their weddings, Jodie, Sarah, and Kaylie Swales decided to get married on the same day in a joint ceremony.
"It's kind of bittersweet," Jodie Swales told MyFoxAtlanta.com. "We are happy that she's here, but this will probably be the last big thing that we do with her."
The Swales sisters all happened to be engaged at the same time. The sisters received donations from their neighbors and friends to make sure the wedding could go off without any obstacles. Originally, the wedding was planned for Oct. 26, but the family moved the date up after a grim prognosis. Luckily, Becky Swales was able to sit front row as her husband of 25 years, Otis, walked all three of her daughters down the aisle.
"It's hard, but I'm proud of my daughters," Otis said before the ceremony. "I just pray God gives me strength to get through every day."
The wedding took place this past Sunday at a church in Snellville, Ga. Unfortunately, Becky Swales died just 12 hours later on Monday. In a Facebook post before her death, Becky wrote about how incredibly grateful she was to be surrounded by her family as she battled cancer.
"I thank God for waking me up every day. I have such a great support system," she wrote. "My loving husband, my three beautiful daughters and my Mom have stood by me every step of the way. I can't say enough about what a blessing that has been."
October is Breast Cancer Awareness Month. For details on how you can contribute your time and/or resources to finding a cure, visit the Susan G. Komen Breast Cancer Foundation.
To watch a video of the touching nuptials, click here.
Published by Medicaldaily.com