3-Year-Old Girl Dead From Self-Inflicted Gunshot Wound At Yellowstone Campground: Park Officials Say Toddler Shot Herself With Father's Handgun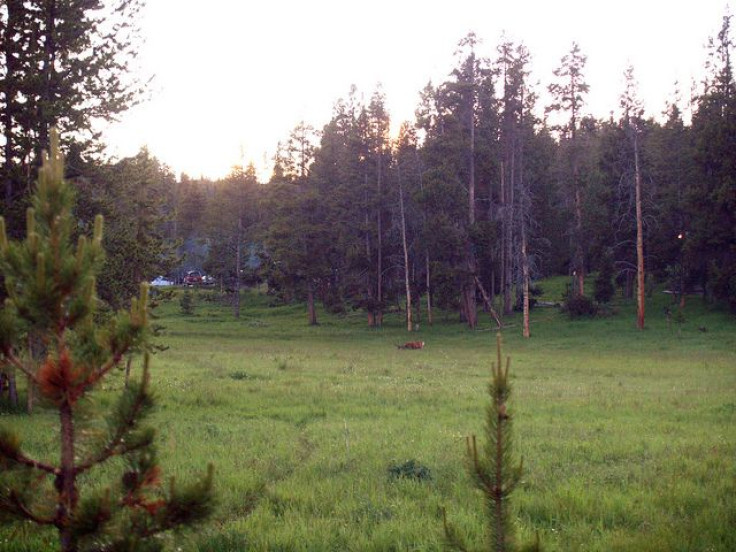 Yellowstone officials are investigating the death of a three-year-old girl who reportedly shot herself with a handgun near the national park's Grant Village Campground. According to a statement, park officials responded to a call from the girl's mother early Saturday. The case marks the first shooting death in the park since 1978.
"On Saturday morning, dispatchers received a 911 call from a woman that her 3 year old daughter had just shot herself with a handgun," officials wrote in a press release on Saturday. "Park rangers and an ambulance responded to the Grant Village Campground in the southern portion of the park where the Idaho family was staying. Efforts to resuscitate the girl were unsuccessful."
Speaking to the Associated Press, park spokesman Al Nash said that park rangers and special park agents are conducting a thorough investigation into the matter. In the meantime, part of the campground will remain cordoned off. Nash had no information as to where the girl's body had been taken, and declined to give any detailed information about the family.
"We don't have all of the information, and we haven't drawn any conclusions," he told reporters.
Although Yellowstone is within the borders of Wyoming, Idaho, and Montana, the national park predates the formation of these states, and has exclusive federal jurisdiction. For this reason, park officials are responsible for the investigation, even though the three-year-old girl technically died in Wyoming. That said, park rangers and special agents are working close with surrounding law enforcement agencies.
"Given the 3 million visitors we see here every year, there thankfully are very few fatalities reported in the park," Nash said, describing the incident as "the kind of thing that isn't supposed to happen here."
Further details about the shooting and the handgun have yet to be released. The Chicago Tribune reports that most national parks, including Yellowstone, prohibit both hunting and the use of firearms. The legislation allowing licensed visitors to carry guns inside these parks was passed by Congress in 2009, when it was included in a bill regulating credit cards.
Published by Medicaldaily.com