4 Kinds Of Essential Oils Aromatherapy With Surprising Benefits For Your Skin, Anxiety, Pain, And More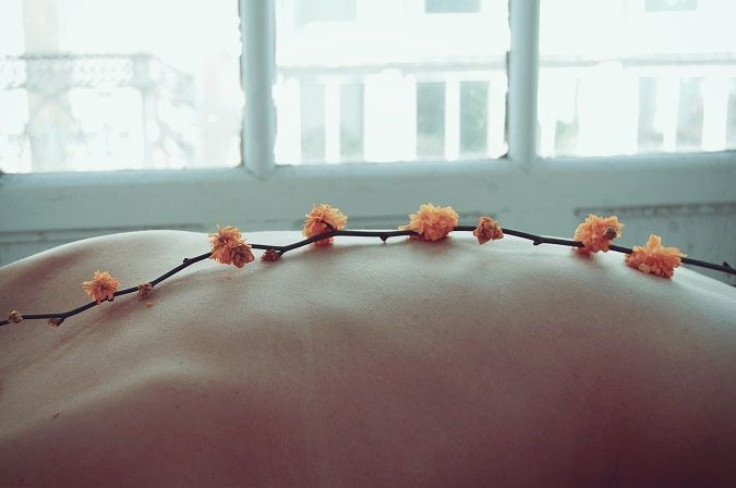 Essential oils are natural, extracted from flowers, leaves, bark, or roots of plants, and can provide much-needed relief and healing through simply smelling them. Aromatherapy, or the ancient practice of using these aroma compounds to alter oneself, has many uses and benefits.
Inhaling essential oils — like lavender and frankincense — is typically associated with alleviating anxiety and de-stressing. A recent study revealed that they even have the potential to naturally treat lung and liver problems caused by air pollution.
"Nowadays, there is increased interest in complementary and alternative medicine," lead author Miriana Kfoury told Eco-Business. "People are choosing these treatments because they are more personal, less invasive and often have lower costs."
Here are four ways to embrace this alternative medicine therapy and reap aromatherapy's healing powers.
COSMETIC
There are many essential oils — such as rosemary, tea tree and chamomile — that have unique properties when applied directly to skin. Topical issues that can be treated with natural remedies include wrinkles, acne, sunburn, bug bites, hives, psoriasis and eczema. These benefits come from the oil's antioxidant, antimicrobial and anti-inflammatory properties, according to Optiderma.com .
MASSAGE
During a massage, essential oils are absorbed through the skin, as well as through the nostrils. Aromatherapy massages can help with stress, headaches, digestive disorders, back pain, and even possibly relief from disease. A 2004 study found that cancer patients saw an improved quality of life and reduced psychological distress after this natural treatment.
CHIROPRACTIC
If aromatherapy combined with massage doesn't help your pain, try mixing essential oils with a chiropractor appointment. Across the U.S., doctors are currently embracing and combining these two ancient healing practices, and a quick Google search will show the national demand.
PSYCHOTHERAPY
Some therapists include selected aromas in their therapeutic session to promote additional healing and balance. The American Psychological Association reported that, recent research has found that aromatherapy can help treat pain, anxiety and agitation specific to dementia. It can be integrated into ongoing practice, but an aromatherapist certification is suggested by the APA.
Don't forget, the U.S. Food & Drug Administration does not regulate all aromatherapy products, and they're not all safe for everyone. Consult a doctor or certified professional before using essential oils.
Read more:
Lavender And 5 Other Best Essential Oils For Anxiety Relief: The Healing Power Of Smell
Sweet Smell Of Success: Lavender Essential Oil Scent Helps Build Circle Of Trust
Published by Medicaldaily.com