4th Of July Dessert Recipes: 7 No-Bake Dessert Party Ideas For Kids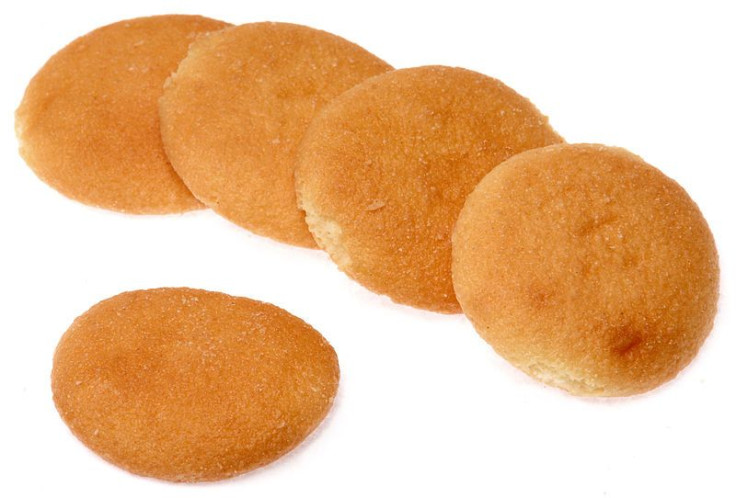 All schools across the country are out of session this Fourth of July, which means the kids will be home to celebrate America's birthday. Whether you and your family are a part of the estimated 40.8 million of Americans who will travel on the road this holiday season or decide to throw your own Independence Day bash, dessert will be one of the dishes that most Fourth of July celebrators look forward to. The American Automobile Association reports that the most popular activities this holiday weekend will be visiting friends and family (57 percent), followed by dining (49 percent). Whether you are a host or a guest on America's birthday, learn how to make desserts for kids like a gourmet chef — no baking required. The days of slaving away behind the stove in the sweltering, hot summer heat are over. This Fourth of July, be the hostess with the mostess with these holiday inspired no-bake dessert party ideas for kids.
1. Fire Cracker Bites
Ingredients:
1 pkg (8oz) cream cheese
1 cup cold milk
1 pkg (small) Instant Vanilla pudding
1 1/2 cup thawed whipped topping, divided
1 box Nilla Wafers
Festive Sprinkles
Red Licorice (pull & peel)
Preparation:
Beat Cream Cheese in large bowl, until smooth, slowly add the milk. Add dry pudding mix and beat for 2 minutes. Whisk in 1 cup Whipped Topping. Spoon a heaping teaspoon of pudding mix onto Vanilla Wafer and top with another wafer to make a sandwich. Add a small amount of Whipped Topping to the top with a decorator bag (you could even use a Ziploc bag or just spoon it on. Add sprinkles and a 1 inch piece of licorice.
Recipe courtesy of Hoosier Homemade.
2. Frosting Filled Graham Crackers
Ingredients:
1 Jar of vanilla frosting
1 Box of graham crackers
1 Chocolate bar
Preparation:
If you have your frosting in piping / Ziploc bags, it's pretty simple to add the frosting in stripes to the graham crackers. Put frosting on a graham, put another one on top, top with the melted chocolate if you wish, and call it good.
Recipe courtesy of Love From The Oven.
3. No-Bake Candy Coated Bananas
Ingredients:
4 medium bananas, peeled and halved horizontally
2 1/2 Kellogg's® Rice Krispies® cereal
1/2 c coarsely chopped dried fruits or flaked coconut
1 pac vanilla-flavored candy coating or vanilla-almond bark
8 ice cream sticks
Preparation:
Place banana pieces on foil-lined baking sheet. Cover with plastic wrap. Freeze until needed.
In shallow dish combine KELLOGG'S RICE KRISPIES cereal and fruit. Set aside. With adult help, in small saucepan melt candy coating according to package directions. Remove from heat. Pour into another shallow dish.
Remove bananas from freezer and insert an ice-cream stick into cut end of each banana piece. Dip banana halves into melted candy coating, letting excess drip off. Roll in cereal mixture until evenly coated. Return to baking sheet. Freeze for 15 minutes. Transfer to airtight container. Freeze for 2 hours to 1 week. Let stand at room temperature for 10 minutes before serving.Kid-friendly Kitchen
Tips:
Children of all ages should have an adult assistant with them at all times when cooking.
The youngest chefs, 3 to 6 years old, will be very good at inserting the ice cream stick into the banana halves and they will love to crush the Kellogg's Rice Krispies cereal.
Older chefs, ages 7 to 9, can use a table knife to cut the banana in half and they will enjoy "dipping" the bananas into the melted candy coating too.
Kids, older than 9 years, may stir the candy coating on the cook top or help prepare it for the microwave and may also help read directions to the younger kids.
Recipe courtesy of Kitchen Daily.
4. No-Bake Cherry Cheesecake
Ingredients:
4 cup(s) halved, pitted sour or sweet cherries, fresh or frozen (thawed, drained; see Tips)
3/4 cup(s) granulated sugar, divided
1/4 water, divided
2 tablespoon(s) cornstarch
1/2 box(es) (14-ounce) graham crackers, preferably whole-wheat
1/2 cup(s) chopped walnuts, toasted (see Tips)
1/3 cup(s) canola oil
2 package(s) (8 ounces each) reduced-fat cream cheese (Neufchâtel), softened
2 cup(s) nonfat plain or vanilla Greek yogurt
6 tablespoon(s) confectioners' sugar
1 teaspoon(s) vanilla extract
Preparation:
Combine cherries, 1/2 cup sugar, and 1/4 cup water in a large saucepan and bring to a boil. Combine cornstarch with 4 teaspoons water, then stir into the cherry mixture; return to a boil. Reduce the heat to medium and cook, stirring constantly, until the liquid thickens and looks syrupy, about 1 minute. Remove from heat.
Process graham crackers in a food processor until finely ground. Add walnuts and pulse until finely chopped. Transfer to a bowl; stir in the remaining 1/4 cup sugar. Drizzle with oil and stir to combine. Press into the bottom of a 9- by 13-inch baking dish.
Beat cream cheese, yogurt, confectioners' sugar, and vanilla in a medium bowl with an electric mixer until smooth, scraping down the sides as necessary. Spread over the crust. Spoon the cherry mixture over the top. Cover and refrigerate until cold, about 3 hours.
Tips:
To pit fresh cherries, use a tool made for the job - a hand-held cherry pitter; it also works for olives! Or pry out the pit with the tip of a knife or vegetable peeler. To toast chopped, small or sliced nuts, cook in a small dry skillet over medium-low heat, stirring constantly, until fragrant and lightly browned, 2 to 4 minutes.
Recipe courtesy of Delish.
5. No-Bake White Chocolate Pretzels
Ingredients:
1 lb. white chocolate squares, such as Ghirardelli
1 medium bag mini pretzel twists
Red and blue sprinkles or jimmies
Preparation:
Cover a baking sheet with wax paper. Cut the white chocolate into chunks with a knife, or break it apart with your hands into the top portion of a double boiler. Stir the white chocolate as it melts-this happens fast, so watch out!
Once the white chocolate is melted and smooth, take it off of the heat. Cover the pretzels either by dipping them into the chocolate one by one, or by putting the whole bag in the bowl and stirring gently to coat.
Spread the pretzels on the baking sheet, and dust them with sprinkles or jimmies. Pop the sheet into the fridge for 5 minutes until the chocolate hardens, then remove and put the pretzels into bowls or Ziploc bags.
Tips:
If you don't have a double boiler, you can improvise by carefully setting a heatproof glass bowl on top of a medium saucepan. White chocolate has a low melting point, so don't set these in the sun or you're likely to find yourself with a bowl of goo. This doesn't have to strictly be a Fourth of July recipe! Choose different colored sprinkles to celebrate other holidays with this easy recipe!
Recipe courtesy of Parents Connect.
6. Red, White, and Blue Parfaits
Ingredients:
4 1/2 pounds fresh red currants, stemmed
3 cups sugar
3 envelopes unflavored gelatin (about 6 3/4 teaspoons)
2 envelopes unflavored gelatin (about 4 1/2 teaspoons)
3 1/2 cups whole milk
1 cup heavy cream
3/4 cup sugar
1 1/2 pounds fresh blueberries
2 ounces fresh currants, on the stem
Preparation:
Make the currant gelatin: Put currants and sugar in a large saucepan. Bring to a boil. Reduce to a simmer, and cook, stirring occasionally, until currants are very soft, about 10 minutes.
Put 1/3 cup cold water into a small bowl; sprinkle with gelatin. Let soften 5 minutes. Add to currant mixture; stir until gelatin has dissolved, about 5 minutes.
Pour through a fine sieve into a bowl set in an ice-water bath, gently pressing out liquid with a spoon; discard solids. Remove from water bath, and let stand, stirring occasionally, until cool but not set. Pour 3 to 4 tablespoons currant gelatin into each of twelve 8- to 10-ounce glasses; set remaining currant gelatin aside. Refrigerate glasses until gelatin is completely set, about 1 hour.
Meanwhile, make the panna cotta: Put 1/3 cup cold water into a small bowl; sprinkle with gelatin. Let soften 5 minutes.
Put milk, cream, and sugar into a medium saucepan; bring almost to a boil. Reduce to a simmer. Add gelatin mixture, and stir until gelatin has dissolved, about 5 minutes. Pour through a fine sieve into a bowl set in an ice-water bath. Remove from water bath; let stand, stirring occasionally, until cool but not set.
Spoon 3 to 4 tablespoons panna cotta over currant gelatin in each glass; set remaining panna cotta aside. Refrigerate glasses until panna cotta is set, about 1 hour. Repeat with another layer of currant gelatin and panna cotta. If either mixture becomes too firm, set over a pot of simmering water until softened.
To serve, top each parfait with blueberries and currants, dividing evenly.
Recipe courtesy of Martha Stewart.
7. Red, White & Blue Tiramisu
Ingredients:
8 ounces cream cheese, softened
3-1/2 cups cold milk
2 packages (3.4 oz. each) vanilla instant pudding
24 ladyfingers
2 cups orange juice
1 tub (6 oz.) Cool Whip, thawed
1 1/2 cups fresh blueberries
1 1/2 cups sliced fresh strawberries
Preparation:
Beat cream cheese in large bowl with mixer until creamy. Gradually add milk, beating until well blended. Add dry pudding mixes; beat on low speed 1 minute or until well blended.
Quickly dip each ladyfinger in orange juice. Cover bottom of 13×9-inch pan with half the ladyfingers; top with layers of half each of the pudding mixture, Cool Whip and half of berries. Repeat all layers.
Refrigerate for 3 hours.
Recipe courtesy of Baby Center.
Published by Medicaldaily.com