5 'Aphrodisiac' Foods To Help Your Sexual Performance This Valentine's Day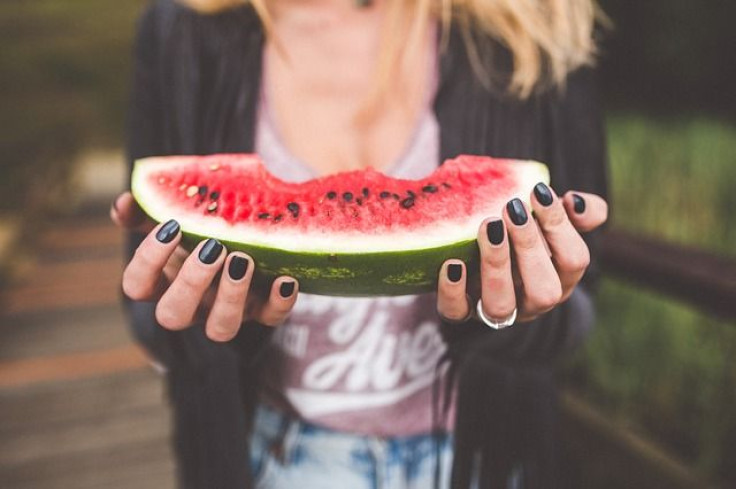 This Valentine's Day, maybe it's time to retire the chocolate and wine for a more healthy romantic snack. Although experts are still debating the truth behind aphrodisiacs, or certain foods and drinks capable of stimulating sexual desire, there are foods known for helping you to um, better perform, once said mood is reached. Here's our list of some of the most widely known "sex-helping" foods you can put to the test yourself this Valentine's Day.
Read: Better Sleep Means Better Sex: Lack Of Sexual Satisfaction Associated With Insomnia In Older Women
Watermelon
According to Dr. Christopher Calapai, an osteopathic physician board certified in family medicine and anti-aging medicine, if you don't want to break the bank for a prescription of viagra, watermelon may help do the trick. The fruit is packed with citrulline and lycopene, two compounds that work to help relax blood vessels and improve circulation, which may help to prevent erectile dysfunction.
Ginseng
The Chinese herb ginseng is also known for aiding in erectile dysfunction. According to Healthline, red ginseng has been proven to increase alertness. Although not FDA approved as an official erectile dysfunction aid, it has been traditionally used as such for centuries. In addition, ginseng can also help improve sexual arousal in menopausal women.
Arugula
Why not make an arugula salad this year for a both healthy and sexy Valentine's Day. According to Real Food For Life, this leafy green has been used as an aphrodisiac since the First Century.
"The bite of the aromatic leaf might get you in the mood and the minerals and antioxidants found in dark leafy greens like arugula have also been proven to block environmental contaminates that could negatively harm libido," explained Calapai.
Avocado
If you needed another reason to add more avocado into your diet, here you go. According to AskMen.com, these fruits contain vitamin B6, a compound that increases male hormone production and also helps regulate a woman's thyroid gland, two behaviors that may increase libido in both men and women.
Olive Oil
Who knew increasing your sex drive could be so delicious as well? According to Calapai olive oil is another popular food that may double to help you reach your sexual potential, particularly for men.
"Olive oil is a good source of monounsaturated and polyunsaturated fats, which are critical for a healthy heart, smooth blood flow and stable hormone production, all needed to keep the brain, prostate and penis in good shape!" explained Calapai.
See Also:
8 Natural 'Aphrodisiac Foods' And Their Effects On Sex Drive: Do They Actually Work?
9 Aphrodisiac Foods To Spice Up Your Valentine's Day
Published by Medicaldaily.com