5 Of The Biggest Cancer Breakthroughs Of 2016: From Blood Test Detection To Treating The 'Untreatable'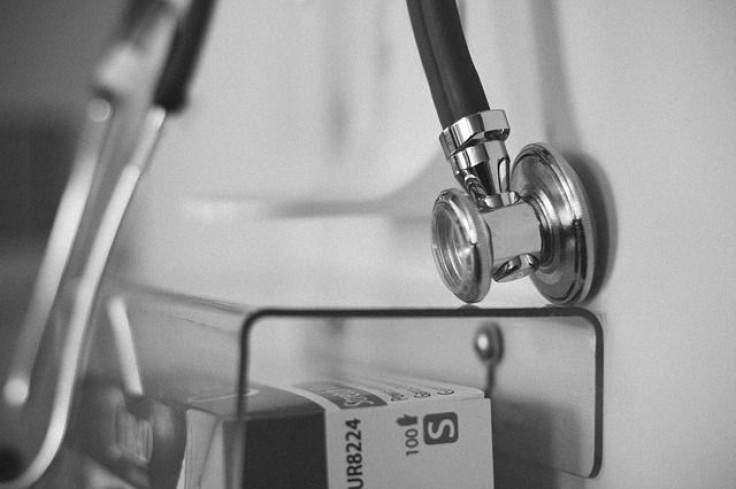 Cancer remains one of the most widespread, and deadly, diseases in the world, but in 2016 we've come far in discovering ways to better diagnose, treat, and even cure some forms of cancer. Here is a list of five of the most impressive cancer breakthroughs of the year.
Blood Test Breast Cancer Detection
As most women know, breast cancer detection usually involves an uncomfortable mammogram followed by invasive biopsies. However, in September, researchers made strides in creating the first blood test for detecting breast cancer.
According to a recent study, the test detects certain biomarkers in the blood that are released by cancerous tumors. Although still years from becoming available to the public, it will one day make breast cancer detection both easier, cheaper, and faster.
Lung Cancer Treatment More Effective Than Chemotherapy
Lung cancer is the leading cause of cancer death among both men and women, and treatment usually involves an intensive regimen of chemotherapy. However, a study released in October detailed a new treatment option that is 40 percent better at preventing lung cancer death than traditional chemo.
The drug is called Pembrolizumab (brand name Keytruda), and in trials, patients given the drug responded more often, lived longer, and had fewer signs of disease progression after 10 months than did patients given chemotherapy. The drug has already been FDA approved as a second-line treatment for certain advanced head-and-neck cancers, but still awaits approval as a first-line treatment.
Immunotherapy Gives Unprecedented Results In Terminal Blood Cancer Patients
Immunotherapy, or using the body's own immune system in combination with drugs to help fight off disease, has been big in 2016. One treatment in particular gave truly exciting results for terminal blood cancer patients.
One study on acute lymphoblastic leukemia found the treatment eliminated 94 percent of all symptoms, The Guardian reported. Trials with patients with other types of blood cancers had response rates greater than 80 percent, and more than half experienced complete remission. The therapy works best on tumors found in blood and bone marrow and further research will better explore the treatment's capabilities.
Controlling Not Curing Cancer
While great efforts have been made to cure cancer, one group of researchers took a different direction and made efforts to continuously control the disease to the point where it was no longer a serious health risk. According to a study released this year, the approach is called "metronomic dosage regimen," and aims to slow and control tumors on a long-term and sustained basis.
Although the researchers involved explain that total remission is possible using this new treatment, the actual goal is to create an environment in the body where it is difficult for cancer to grow and spread.
Treatment for "Untreatable" Breast Cancer
Earlier this year, a British teen was able to do the impossible and devise a way to treat "untreatable" triple negative breast cancer. Krtin Nithiyanandam, a 16 year old from Surrey, realized that inhibiting a certain protein, called ID4, was able to transform the cancer into a far more treatable form, The Telegraph reported.
The new treatment is not yet available for use and still requires further research, but experts believe it is a major step forward in addressing this traditionally extreme form of breast cancer.
See Also:
5 Of The Biggest Breast Cancer Breakthroughs Of 2016
Published by Medicaldaily.com